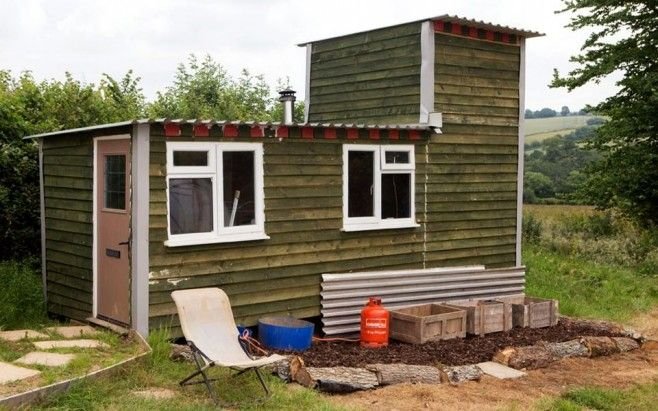 Yet another triumphant case of a DIY tiny house, and this time too the scope of resourcefulness is led by the young brigade. The 23 year-old Dayne Bendle has seemingly proved many armchair architects wrong with his snugly built dwelling in the scenic setting of Winkleigh, Devon, England. And, the mildly inspiring part is – he had no previous knowledge or experience of a constructing a habitat, while the entire cost of the project came at around £3,000 ($5,100)!.
The structure you see in the images was initially a part of a dilapidated tractor trailer. Bendle not only managed to successfully refurbish the space with a living room and kitchen, but also made it possible to incorporate a private bedroom along the upper level of the building. "A friend in need is a friend indeed" – many of the young DIYers friends also helped him out with the building materials, while the more scarce components (like double-glazing) were readily purchased at low prices from scrap merchants.
The low-impact nature of the endeavor however doesn't stop there – the entire DIY dwelling is devoid of any electrical infrastructure, with lighting being depended on a petrol lamp. Moreover, Bendle, who is a farmhand by trade, grows his own fruits and veggies on the connected parcel of land, which had been originally gifted to him by a farmer friend.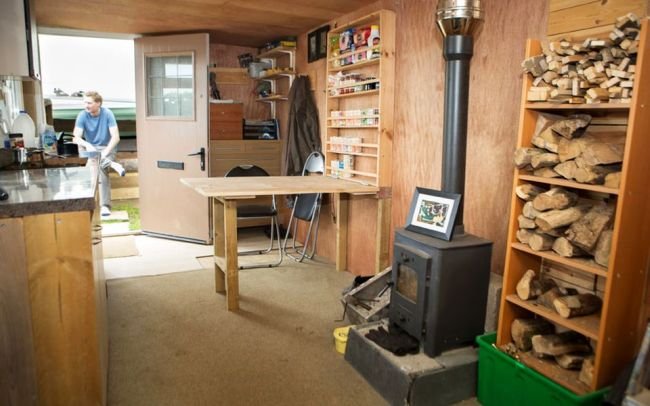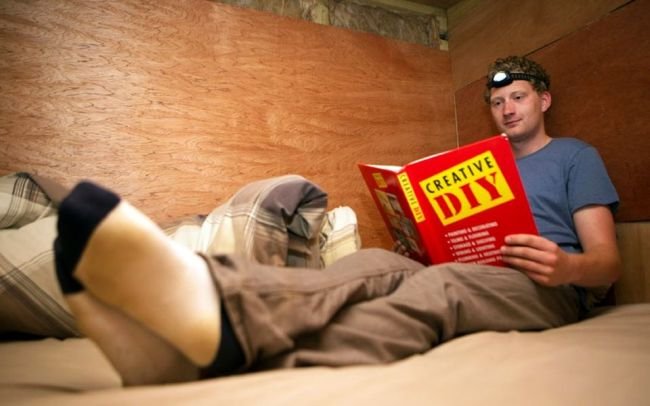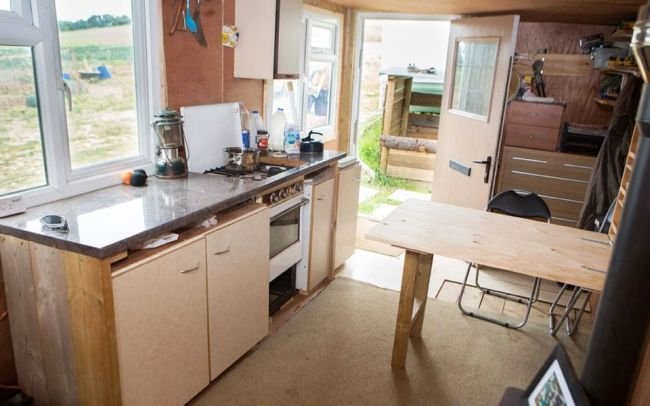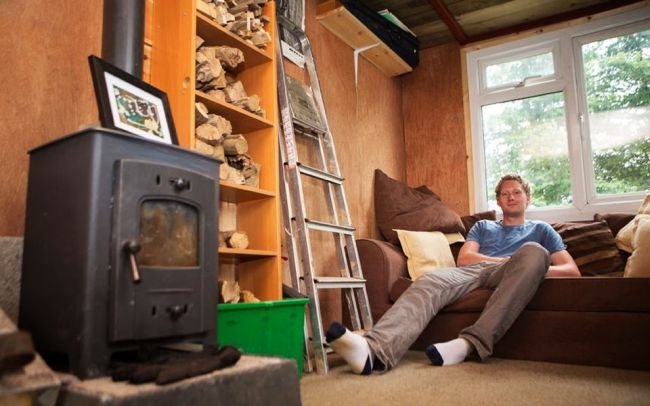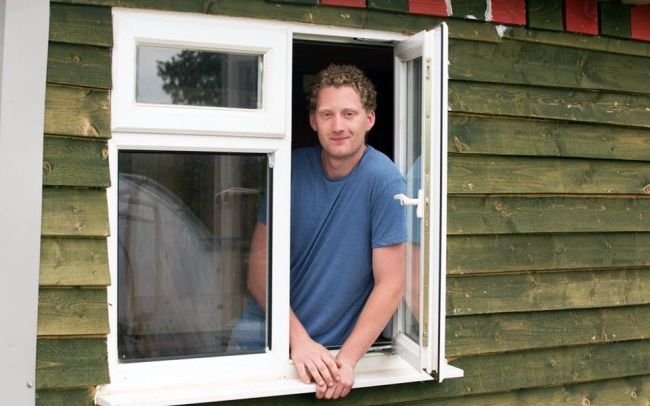 The only thing missing from this fascinating sustainable ambit is a dedicated bathroom. But once again, the designer's friends have come to the rescue with Bendle's neighbor offering him shower and toilet in a relatively unused caravan.
Via: Telegraph