Gardening can be a brilliant way to relax and unwind from your busy day to day life. There's something about getting your hands dirty in the soil and watching Mother Nature do her thing that allows you to recharge unlike any other activity. Plus, a healthy, productive garden can totally boost your curb appeal, and may leave you with a bounty of delicious fruits and veggies in the process! 
Picture this: you come home from a long day of work right at golden hour. Rather than heading inside to watch TV, you gear up to spend some time out in the garden! You change into some outdoor clothes, put on your gardening gloves, and it's out to the garden you go–and maybe reach the ultimate chill with some CBDfx vape pens.
For beginning gardeners, learning to grow a green thumb can feel pretty intimidating! If you're looking to try your hand at gardening, you're in luck. We are here with 3 easy tips to get into gardening for beginners. 
Gardening Tip #1: Learn about your climate. 
Perhaps one of the largest but most important challenges when it comes to gardening is to learn to work in symbiosis with nature. That is the goal of gardening, of course! The first step to growing a healthy, thriving garden is to learn about your climate, so you can figure out what's possible for you to grow. 
There are so many different climates in the world. Some are arid, others are tropical; some lend themselves to very thirsty plants, while others are better for low water landscapes. No matter your climate, it's vital that you choose plants that are native to it, so that you can set yourself up for success. Otherwise, you'll find yourself struggling to make your garden grow, and that's a pretty discouraging way to start your foray into gardening! 
A great tool to learn about your climate is the USDA's Plant Hardiness Zone Map. The USDA plant hardiness zone is the standard for determining which plants are most likely to thrive in each location based on average annual minimum winter temperature. Plant sellers, gardening guides, and more identify plants by zone that they're most viable in. 
Simply plug your zip code into the map to learn your area's plant hardiness zone. Once you have your zone, you can use this number to guide you to plants that can thrive in your climate.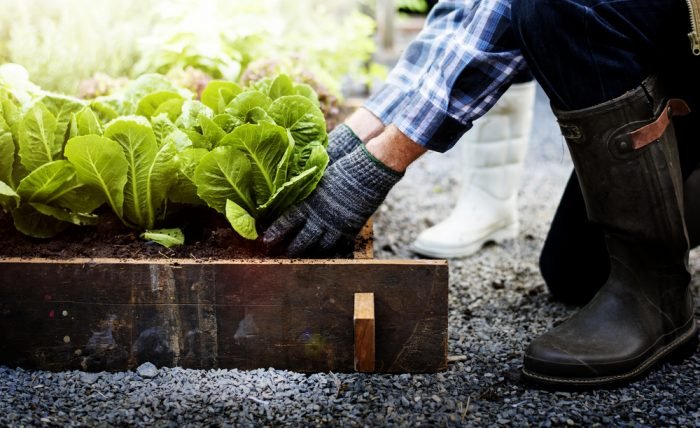 Gardening Tip #2: Decide where you're going to grow. 
Each plant has its own preference for how much sunlight it should be exposed to each day. Some plants, like vegetable plants, need at least 6 hours of direct sunlight each day, while other plants, like tropicals, prefer indirect sunlight (i.e. an shaded outdoor area). You'll need to abide by these preferences in order to grow your plants. A veggie plant in indirect light won't ever fruit, while a tropical in direct sun will get scorched and suffer damage in full sunlight. 
There are 2 ways to go about deciding where you'd like to grow. One option is to let location guide you. Decide where you'd like to plant your garden, and then study the sunlight in that area. Once you have an idea of how many hours of direct sun there are (if any), use that info to guide your plant selection. Otherwise, you can let the plants guide you. Select which plants you'd like to grow, and then find the best locations to grow them based on their sunlight preferences – plus, convenient services like HousePlantBox plant delivery make finding the ideal greenery simple.
Gardening Tip #3: Give your plants plenty of space. 
When planning out your garden, it's normal to want to plant plants near one another. The garden looks fuller when they're closer together, plus, you can fit more plants in that way, right? 
Unfortunately, this isn't the key to success. While it may look better right off the bat, overcrowding your plants can lead to root rot, the spread of diseases, insect infestations, and more. A good rule of thumb is to look at the full mature width of the plant, and give it at least that much space to grow. For instance, a bush that is expected to reach 5 feet wide should have at least 2.5 feet circumference between it and the nearest object. If you're planting 2 5-foot bushes next to each other, you'll want to plant each bush at least 5 feet apart from each other, to give each plant the spacing it needs to reach full maturity. 
Use these tips and your own eye for design to put together an amazing garden that you'll love to spend time in!