When it comes to interior design, it is crucial to pay attention to specific details that could enhance a cozy and warm feel of a room. Mirrors can boost your home decor and are versatile decorative elements that can blend with any style. They magnify the best features of the room.  You probably already know that mirrors make the house look more prominent and spacious, which is a neat trick. However, they are more than single-trick decors. Mirrors can help you achieve both a perfect balance and contrast. They also have an outstanding capacity to create some depth and character in the room effortlessly.  But these decorative beauties break easily, so it is essential that you compare movers to get the best service for a safe home moving. Below are some outstanding modern mirror ideas to inspire your interior décor project.
1.      Sliding Wardrobe Mirror Doors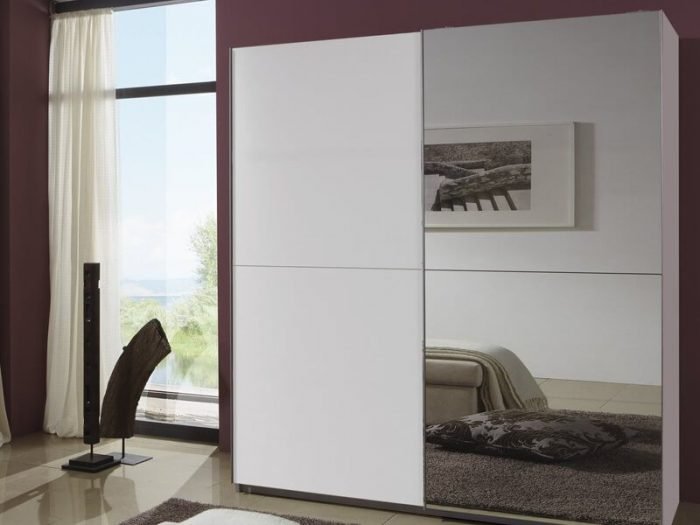 When you own a functional mirror, placing them on the wall or floor becomes a perfect place to put them. However, once you embrace mirrors as a design, you should open up to a whole realm of significant mirror placement areas. Sliding wardrobe mirror doors offer a stylish and straightforward way of improving your storage. You can install the doors in the bedroom's wardrobe or even cupboards. High quality doors feature an attractive style and color. A mirror sliding door is the best mirror décor ideas, especially in the dressing room. It creates the appearance of a free-standing dressing room.
2.      Stellar Mirror by Jake Phipps
When choosing a mirror décor, don't restrict yourself to buying a round or a rectangular mirror. Of course, they are an excellent approach that blends well in various styles. However, don't let the trend make you afraid of going for a bold mirror design. Jakes Phipps got inspiration from a cut diamond. The design emerged to be remarkable. It is a beautiful craft that guarantees to warm up your wall. Are you looking for a housewarming gift or a wall décor mirror? It is a simple yet elegant design. It has a sleek, modern design with clean bevel edges. The center part looks vast and expansive, thus s stark contrast disorderly seam. They contain 750 individually sized and uniquely angled outer sections of the mirror.
3.      Addicta Mirror by Koket
Get yourself this statement mirror to help you open up small rooms. Addicta by Koket is a unique mirror décor that creates and endless elegance and promotes the functionality of your room. It is highly decorative; thus, it is a sure way of enhancing any home environment. It would be an understatement to say that the mirror is an essence of style. Therefore it is a sure way of boosting your interior space.
4.      Glance Mirror by Boca do Lobo
What looks chaotic and scattered can, in a glance, look impressive and gain a completely different meaning. The glance mirror emphasizes that there is beauty in chaos. It is a unique pierce. When you can create wall art with a mirror, then you achieve an exciting way of improving the appearance of your wall. Add a new life and enhance the light in the room using this beautiful wall art pierce.
5.      Louis XVI Mirror by Boca do Lobo
The mirror tries to interpret ancient times using modern designs. The mirror features an eye-catching design that sets the stage for the whole room. People believe that mirrors are a good idea when placed in a small space. Well, Louis XVI Boca do Lobo creates an artistic twist to this traditional design. It makes the mirror a perfect piece to help you attain a mirror image. Thus it will effectively double the detail of you're your room while adding light.
6.      Reve Mirror by Koket
You will agree that mirrors are useful pieces of any home. However, it doesn't have to stop at that. The Reve by Koket makes a beautiful wall statement, which is way more a fashion statement than a functional piece of the hanging pendant.  The mirror is elegantly beveled and is frameless, making it a beautiful focal point for any room's entryway. You can also place it above the bathroom mirror, no matter the place you choose to put it, it will bring together your bedroom décor seamlessly. It will help you achieve all these thanks to its clean-lined design, which adds charm and a modern fashion to any room.
7.      Quantum Mirror by Essential Home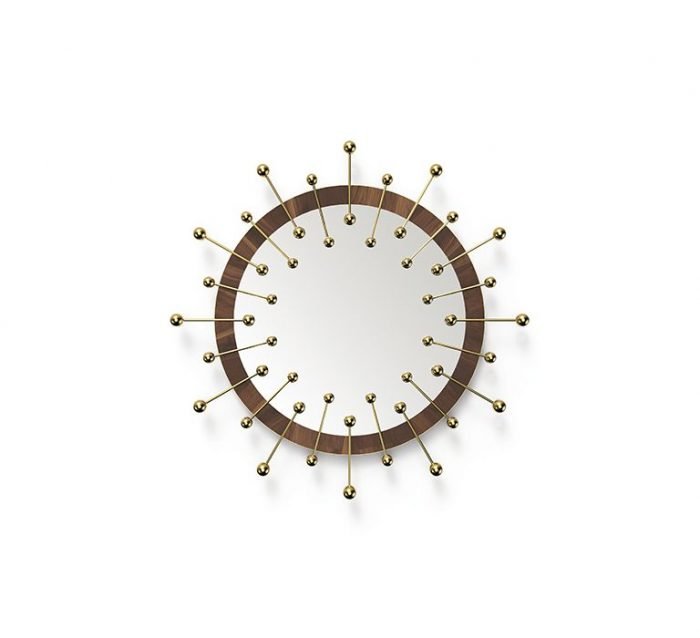 The crystal-shaped mirror is an attractive and eye-catching statement. When you pair it with a sideboard, you achieve a centerpiece which becomes the center stage of your entire room. The mirror is an epitome of a unique and eye-catching bohemian design. It merges critical historical references back in the 1960s. It comprises of the walnut wood mirror with some golden touches. Its elegant, outstanding design blends perfectly with any home décor, and you can place it in any room.
8.      Robin by Boca do Lobo
Displays like this are a sure way to liven up your room interestingly and unexpectedly. It aims at showcasing the strength and character during the noble ages and adds some modern designs to it. The mirror honors the history of the most outstanding archers of the English literature. It has handmade nails, with each having a unique character and finishing that gives the mirror a strong visual texture. It creates a pattern design element that adds interest in the room, creating style and a great appeal for your home.
9.      Guilt by Koket
The mirror provides a fantastic way of creating additional bling to your bathroom. It features gold tones created from brass that gets hammered and textured. The mirror evokes supreme elegance and beauty, with some added mystical appreciation.  The luxurious design of this mirror represents the importance given to greatness and extravagance. It's the little things that give your home an outstanding look. It is a real accolade to any home décor and style. Experts carefully craft the mirror to produce a finer standard that suits the style of anyone who understands the beauty in elegant living.
Conclusion
The above list of mirror décor ideas should inspire you to attain a better interior home appearance. It is a sure way of giving your room get a very sophisticated and unique look.