There are many ideas that can be used to figure out how to make a small living room look bigger, you just have to decide which ideas work for you. Your home may feature a smaller living room, but that does not mean you have to feel confined to a small space. It can be as simple as painting your wall, hanging mirrors or investing in multipurpose furniture.
When working with a small space, you can use the following ideas to create the illusion of more space, or to actually create more floor space.
7 Tips On How To Make A Small Living Room Look Bigger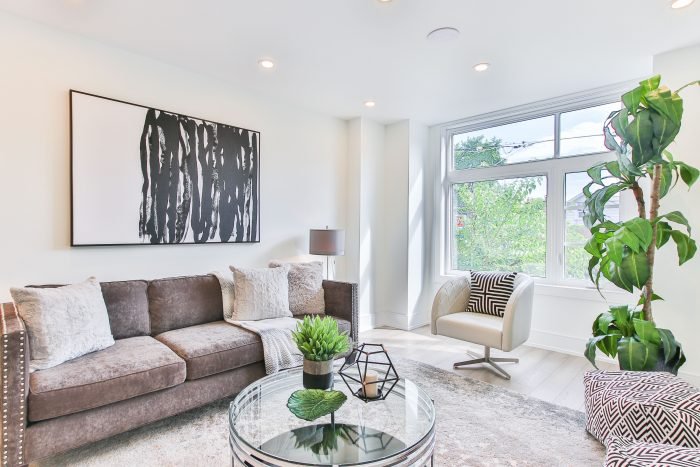 1- Opt For Softer Shades
Opting for an all-white palette is a great way to make your living room feel bigger and brighter, but you may feel that a white palette is boring. If you want to add a little color to your palette, consider softer shades of blue, green and purple. You want to avoid black and other dark shades, as a darker palette absorbs light and makes your living room feel smaller.
2- Match The Curtains and Walls
Speaking of colors, you should also match the curtains with your wall. If you cannot find curtains that are an exact match, look for a shade that is very close to your wall. When you match the curtains and walls, you are breaking the visual barrier by creating a seamless effect, and this results in a living room that looks and feels bigger.
3- Strategically Hang Your Mirrors
When you talk to others about making a space feel bigger, most are going to tell you to strategically hang your mirrors. One example is a mirror that is across from a window. It bounces the natural light around the living room to make it feel bigger and brighter. You are also creating the illusion of more space, as the reflection of the interior makes the room feel longer or wider.
4- Light Up Your Space And It Will Feel Bigger
You can also make your space feel brighter with clever lighting. Start with overhead lighting to draw the eye upward towards the ceiling, making your ceiling feel higher. Of course, you also want to use table and floor lamps to make the space feel open and airy and rather than dull and crammed. Finally, draw back the curtains to let in the natural light.
5- Draw The Eye Upward
You already know drawing the eye upward makes the ceiling feel higher, but you can achieve that with more than just overhead lighting. A ceiling fan or floor-to-ceiling curtains are useful, practical ideas for drawing the eye upward. If you are looking for a more artsy idea, consider adding crown molding or hanging wall art close to the ceiling.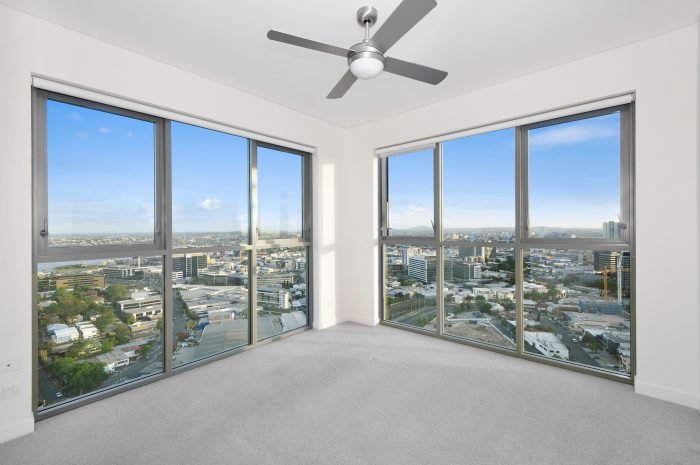 6- Scale Down Your Furniture to Make a Small Living Room Look Bigger
It is no secret that big furniture takes up a lot of space, so these pieces are not ideal for a smaller living room. You want to trade your long couch and bulky chair in for scaled-down pieces, and avoid furniture with excess pieces such as an ottoman. Depending on the actual size of your living room, you may want to stick with one armchair and end table rather than sets that include two or more pieces.
7- Invest In Multipurpose Furniture
You can also create more floor space by investing in multipurpose furniture. For example, a storage ottoman can be used as a seat, foot stool and coffee table, as well as an extra storage solution. A console coffee table can also be used to store items, so you do not need to purchase an extra bin or basket. Another idea is to invest in nesting tables, which can be used as your end table, coffee table or small desk, and slide them under one another when you need more space.
Do you have more ideas or tips on how to make a small living room feel bigger?
Please leave a comment and explain/show us how you managed to make the room look bigger!