Chairs have certainly traversed their scope as just a mechanism for sitting. As a matter of fact, there is a rising trend of chairs being designed as a more personal space where users can retire physically and psychologically. In this regard, we have come across the deftly contrived 'Autumn/Winter' chair by designer Aga Brzostek. Structurally crafted from used hard foam, the external draping of this remarkable chair is composed from reclaimed wool. This soft woolen cover is extended with an integrated blanket that allows you comfortably snuggle in and relax.
According to the designer, the guise of the Autumn/Winter follows the pattern of the sweater like clothing. This essence of 'warmness' alludes to those cozy ambiances of the autumn evenings by the fireplace, or to the sheltered sessions of the winter nights in your living room. And, since we are talking about comfort, the degree of convenience for the user is improved with a soft foam component acting as the snug head rest.
Of course, user convenience is not only about the usage pattern, but also entails the practicality of the scope. Concerning this ambit, the external blanket like woolen cover is completely adjustable (as per user's preference) as well as removable (for washing). Moreover, from the efficient spatial perspective, the designer smartly added a separate pocket compartment for keeping personal items like books and magazines.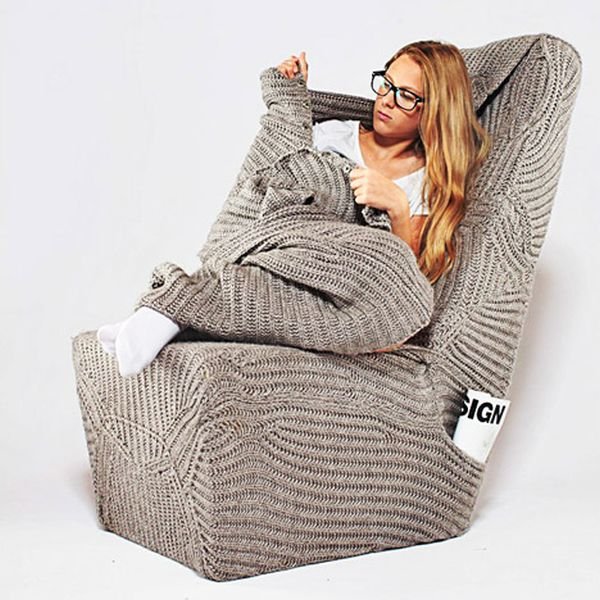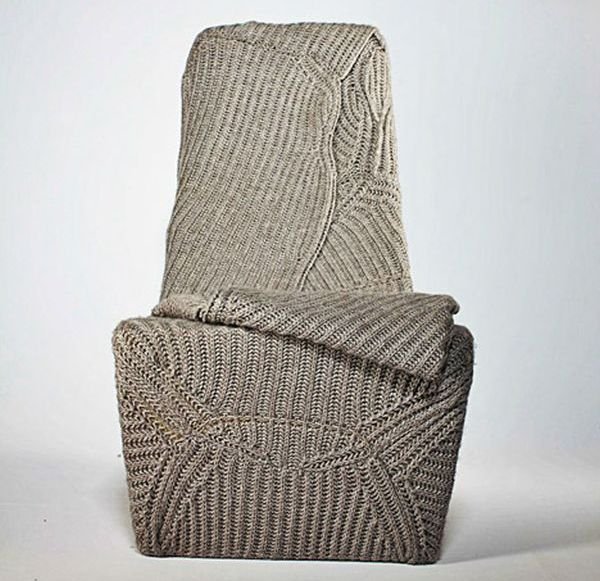 Via: Dezeen