It's no secret how harmful plastic is for our green planet, so why you're still relying on single-use plastic Ziploc bags to store your food? Forget those non-biodegradable plastic sandwich bags, and switch to endlessly reusable Bbagz by SiliSolutions company. These are made from 100-percent platinum silicone and are airtight, watertight and flexible enough for multiple use.
Designed by Canadian entrepreneur Andrew Stromotich from British Columbia, Bbagz are can serve basic purpose of Ziploc bags, i.e. to keep food airtight and watertight – all thanks to its anodized aluminum clasp. Moreover, these soft silicone bags can also be used for boiling, baking and sterilizing. The bags are even dishwasher-safe. So, just say no to plastic Ziploc bags and welcome zero waste bbagz in your life.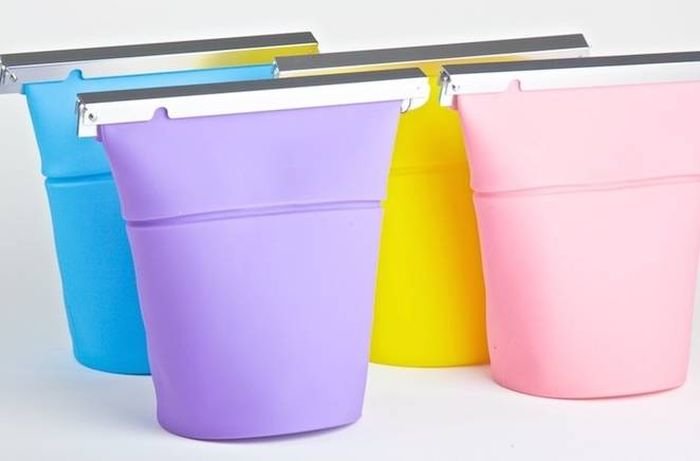 Another good thing about platinum silicone is that 'platinum' is generally reserved for medical purposes and now also being used in food industry from quite some time. This means it won't have any negative impact on your health, like plastic bags. Moreover, bbagz are free from bisphenol-A, bisphenol-S , polyvinyl chloride (PVC), and phthalates; all these are considered to have negative impact on human health.
Currently seeking funds on Indiegogo, Bbagz were launched on the Earth Day this year. The main motive for introducing these new-style Ziploc bags is to free our planet from non-biodegradable plastic waste. A pledge of $60 will get you a kit containing four different colored bbagz that will be shipped by November 2016, if the campaign attains its initial goal.