Add splashing vibrant hues to your interior with Chill-Out by Adrenalina. It is a multipurpose piece of furniture that will leave you wondering whether it is an armchair or an ottoman. Well, it's both. By simply pushing its backrest, you can turn this comfortable armchair into a relaxing ottoman.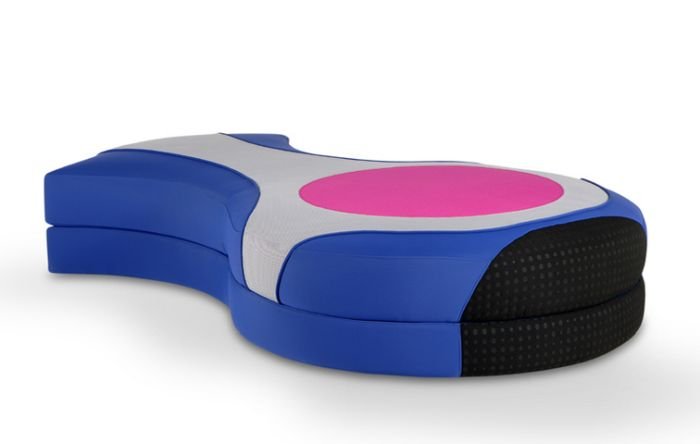 It is a padded chair that's upholstered with a mix of flexible high-performance, as well as fire-resistant materials. All thanks to the flexible materials used in its manufacturing, the padded seat is able to double up as a cushiony reclining chaise lounge.
Whether used in a domestic living spaces or in corporate environments, Chill-Out is going to add lively touch to any interior setting. It can even be used for outdoor settings, but you need to ensure that you keep it inside during harsh climatic conditions.
The extraordinary layout of this armchair/ottoman is created to pay homage to the Radical Design movement of the 1960s, and to the Club Culture of the 1990s. This defines the use of bold colors and its eye-catching curvy design. It will surely be an attention-grabbing piece of furniture at your home or office space. However, to purchase it you need to make a pricing request on the company's official website.
Via: Archiproducts