There must be something about the spirit of Christmas that brings out the best in us, especially when it comes to decorations and designs. For example the snowing Christmas tree we covered in another post. In this regard, the ingeniously conceived 'Christmas Ornaments' aptly proves my point. Made by graphic designer Jasen Melnick from the most mundane of materials, this simplistic conception is ultimately the amalgamation of different exotic styles of craft; with Origami being one of them.
In traditional terms, Origami alludes to the Japanese art of paper folding. When it comes to scope of this conception, the materials used for the decorations similarly consist of just bands of differently colored paper. These papers are slightly folded in a convex form, and then their ends are firmly stapled. This elementary process results in shapely Christmas embellishments which neither takes too much time to be crafted, nor requires a lot of resources to be envisaged.
Now we did talk about the fusion of different exotic styles. This is because an array of these 'Ornaments' (see the very last image) also remarkably resembles the decoration rows of fire lit clay lamps used in the Hindu festival of Diwali. Of course, this may not have been the intention of the designer. However, it does go on to show that real inspiration may have its intangible essence speckled across the canvases of many cultures around the world.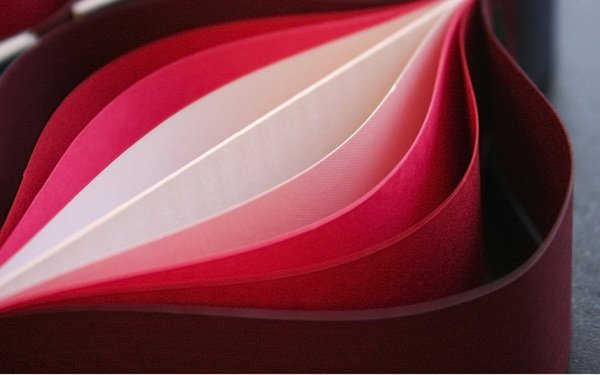 Via: TheLetter-J
If you're looking to buy some original or classic Christmas ornaments, please head over to Overstock, they have quite an assortment!