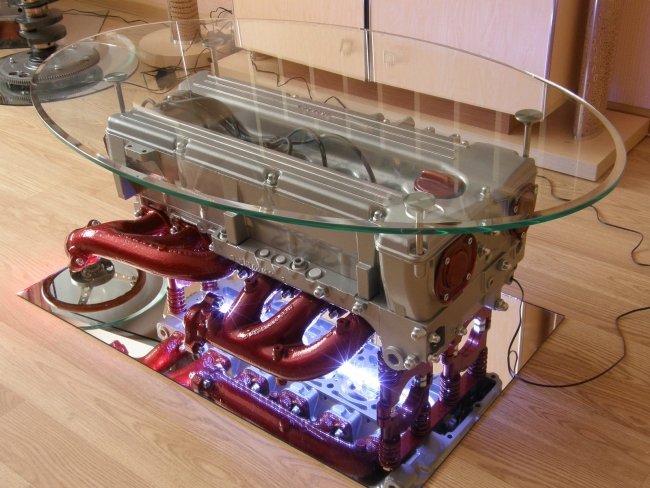 Automotive furniture has been an inspiration for many designers, and a valued furniture unit for an auto enthusiast's abode. Germinating out of love for vehicles, car-inspired furniture designs are available dime a dozen, but here at Home Harmonizing we try and bring for your liking some of the finest from the ferry bag.
Case in point this dazzling table based on a Mercedes-Benz S-type 1983 280SE engine head. Ideal for any room or office, the table comes with a round mirror base to reflect all the beauty and engineering of the Mercedes engine below.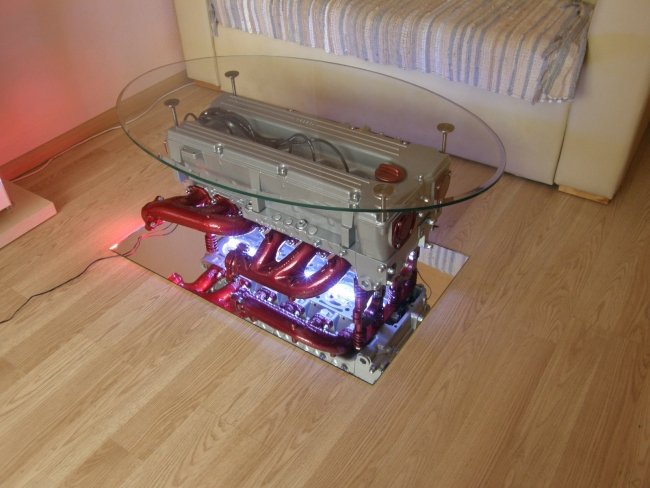 Unlike most engine tables we've seen, that have rectangular tops with sharp edges, this one with round toughened glass top is safe and comfortable to use.
Available on Ebay for £345 (approx. $580), all parts of the engine used in the table have been quartz sand cleaned (to eliminate oil and smell) and has been expertly painted for that high-quality finish. Interestingly, for the wonderful appeal, the engine is embedded with ice blue and white LEDs.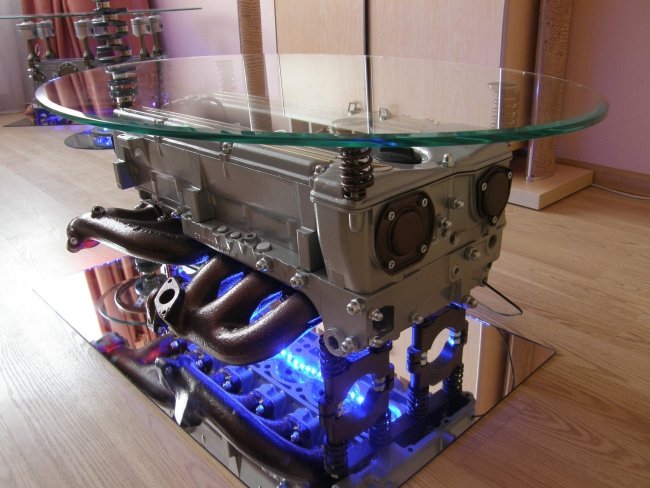 Measuring 400mm high, the table has the 600mm broad and 1100mm long glass top which has been fastened to the table base with professional-grade metal-glass transparent glue, which hardens with exposure to ultraviolet rays. This is in addition to double sided glass suckers we see on ordinary tables.