Simplicity in itself pertains to innovation – this was presumably the righteous dictum followed by Colin Westeinde, when he ingeniously designed the aptly named Zip Table. Showcasing its user-oriented virtues of lightweight nature and spatial efficiency, the table is tailored to modular assembly, thus giving the user the 'power' to construct and de-construct the furniture item.
In terms of assembly, the Zip Table flaunts relatively simple components – like the 3/4-inch thick CNC routed birch plywood board that is utilized as the main table top. This wooden plane is stabilized and kept above ground level by bent steel rod support-legs. These adjustable rods in turn are competently 'attached' to the board with the aid of industrial releasing zip ties, which ultimately endows the name Zip Table.
As we can make out from this uncomplicated list of materials and the working scope, the furniture is very easy to arrange and disassemble. The users are also given the advantage of choosing their own color schemes and size specifications that would be conducive to individually varied spaces and decors.
More importantly, customers can make use of replaceable materials for some makeshift table construction that could genuinely serve its purpose. This alludes to the rare ambit of 'true flexibility' when it comes to vast realm of adjustable furniture designs.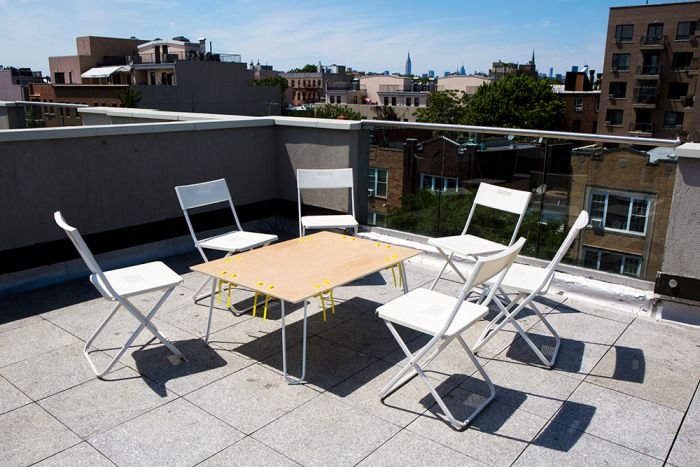 Source: ColinWesteinde