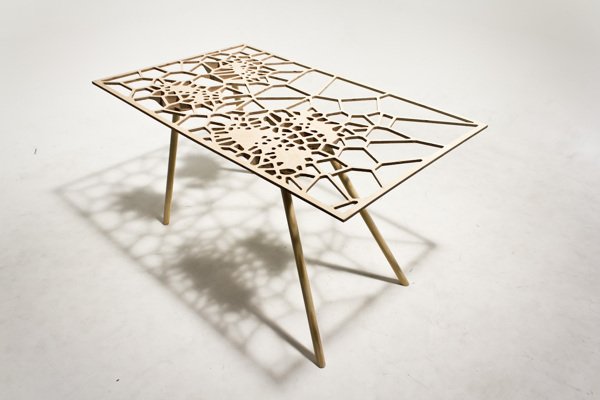 Modernism as a term does not only entail the futuristic visual side of things; it encompasses a much broader scope where technology also plays it crucial part. In this regard, the 'Fall Off' is a modernistic table conception in every sense of the word, given its contemporary bearing being complemented by advanced structural features.
The brainchild of designer Sam Stringleman, this fascinating furniture item in the creator's very own terms, is a computer generated table (crafted by using Autodesk Maya) which has the remarkable capacity to regenerate its surface density. Now, you may ask: what the hell does that mean? Well, basically the technology involves the 'generation' of adequate support for the object which is kept at any point on the surface. So, for example, if a cup is moved from one point of the table to the other, the epicenter of the structural support also correspondingly moves with it, along the surface.
This means that the web like interface (better known as the Voronoi pattern) on the top surface is not just a visual gimmick. Rather, it acts as sort of a density transferring network when objects are placed on the table. In relation to this, the surrounding density is actually controllable through means of digital 'fall off' or decrease in magnitude. Consequently, more objects being placed on the table equates to tilting towards the state of equilibrium (between the object and the magnitude of surface density just needed to balance the object).
So, at the end of the day, the minimalist Fall Off follows the dictum of just enough support for objects. However, this support is flexible and more importantly controllable. This in turn alludes to the low and concise requirement of materials for the furniture, thus ultimately resulting in saving of resources like precious timber.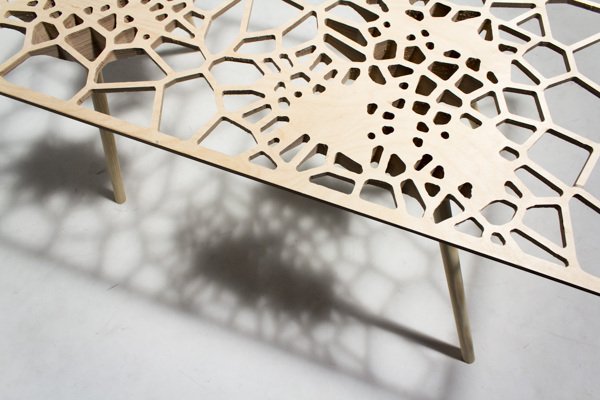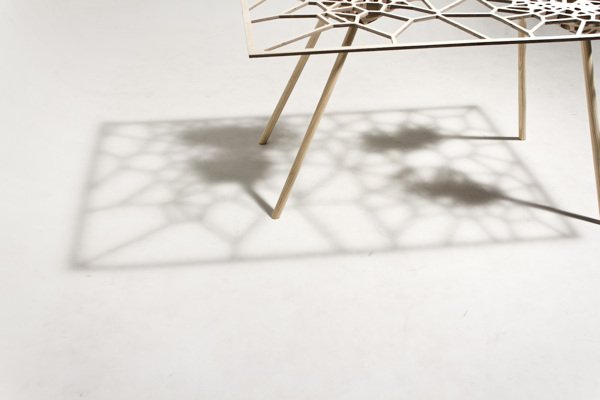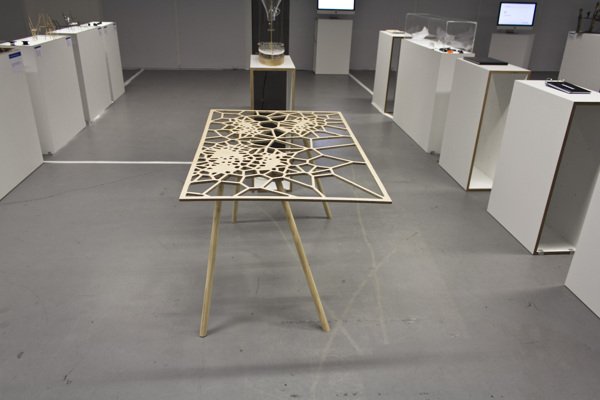 Via: Sam-Stringleman