Lighting designs contrived from natural materials have their own essence of refinement. The above pictured Heumandl Lamp by Horst Philipp (for the Tante Lotte brand) accentuates this intrinsic charm with its incredibly organic credentials.
The assortment of natural materials used for the ambient light includes – real Alpine hay and flowers. There is a symbolic side to the whole affair, with the longitudinal lamps replicating the human-mimicking hay stacks (better known as 'man of hay') found in the farms of Austria's Tyrol region.
This vernacular element also signifies the use of local materials and expertise, and hence alludes to the low impact nature of the Heumandl Lamp. Interestingly, the newly launched Tante Lotte brand also espouses such sustainable contrivances, thus upholding the 'righteous' quality of energy efficiency in contemporary designs.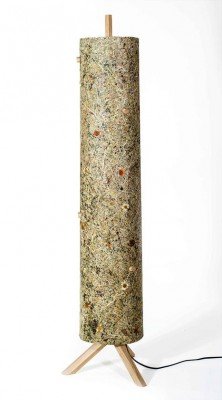 Via: Mocoloco