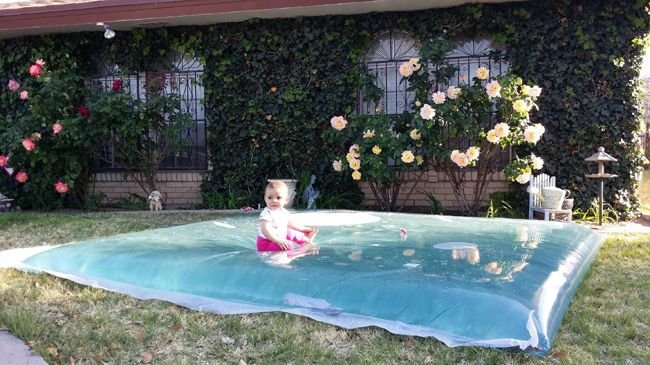 Summer is coming, and so is the time for those whimsical merrymaking contrivances known as water blobs. But as always – money is always short, irrespective of seasons. Well, that shouldn't pose much of a problem when you can make your very own water blob. How so? Leisha, the founder of the Homemade Toast blog, has devised a DIY procedure by which these amusing bouncy water beds can be crafted without much hassle.
The relatively simple process entails the use of painter's plastic drop sheet for the core material of the blob. But of course, when it comes to water or fluid-oriented fillers, the main problem relates to the leak-proof capacity of your contrivance.
And, this is where the DIY process really shines with innovation – Leisha has ingeniously opted for ironing the edges of the plastic, instead of conventional (yet ineffective) glue or duct tape. The hot iron was used after covering up the plastic with parchment paper, as direct contact can make ugly holes on the plastic surface. But when used over parchment paper, the ironing results in a smooth sealing of the softly melted plastic edges.
Finally, the last step requires the double plastic sheet to be filled with water. This can be done easily by cutting a small hole at one corner of the layout and inserting a water hose. And, after the filled water accounts for about 8-inches of thickness (between the sheets), you can seal the hole with duct tape, or once again opt for ironing the plastic.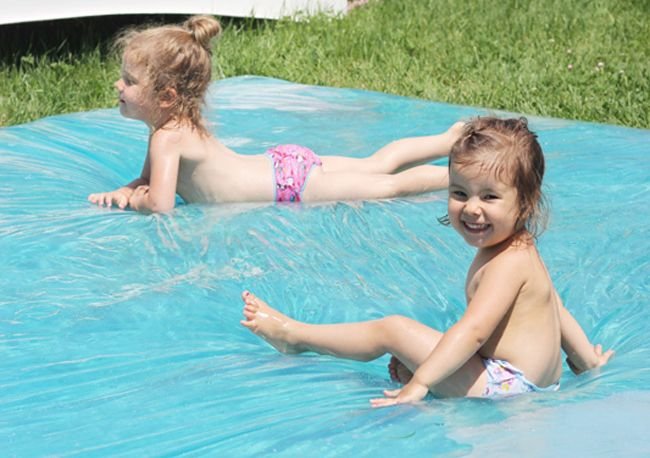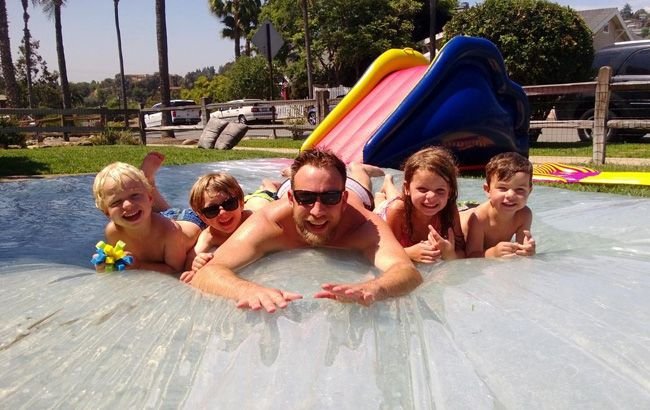 So, if you are interested in this DIY, do give a gander at the more detailed step-by-step instructions at Homemade Toast.
Via: ViralNova