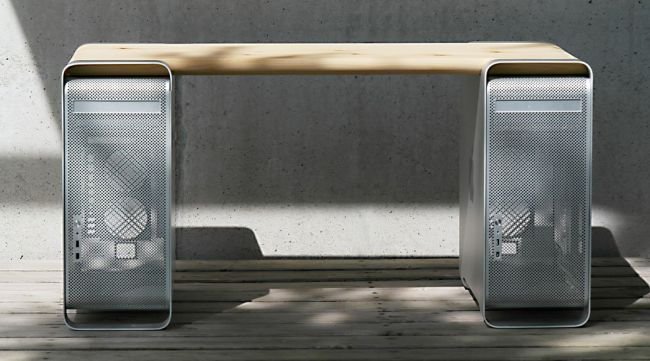 In the realm of computers and other processing electronic products, there is one dictum that holds true – the advanced machine of today, will get obsolete pretty fast tomorrow. But this sense of highfalutin progression shouldn't come in the way of real ingenuity; and that is exactly what is evidenced from designer Klaus Geiger's aptly named collection of BENCHMA(®)C furniture. Why aptly named? Well, that is because these elegant furniture items are created by using Apple's Power Mac G5 computer cabinets as their dedicated support components.
PC enthusiasts will surely remember this powerhouse of a system – with the Power Mac G5 released in 2003, being often touted as the fastest personal computer ever built (till that date), and even claimed as the world's first 64-bit PC. Of course, the machines took their collective retirement from the market in 2006, ultimately making way for the Mac Pro.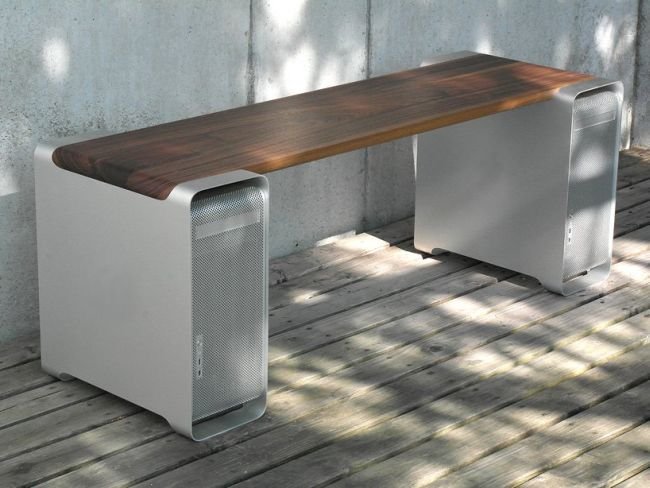 Technological advancement aside; what the Power Mac G5 cabinets could still boast of – is their visual elegance. Geiger ingeniously made use of this svelte side of affairs for the subtle aesthetic flair of his BENCHMA(®)C furniture collection. As a result, we can see the anodized aluminum chassis seamlessly blending with the wooden and glass-made panels. In essence, the creations look like gracefully contrived furniture items that would have come out of an Apple workshop.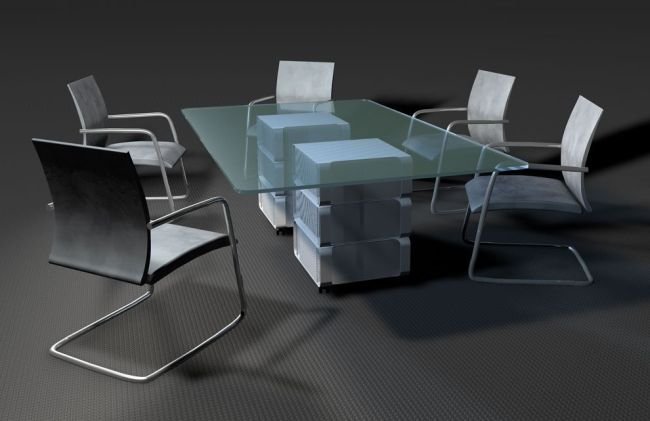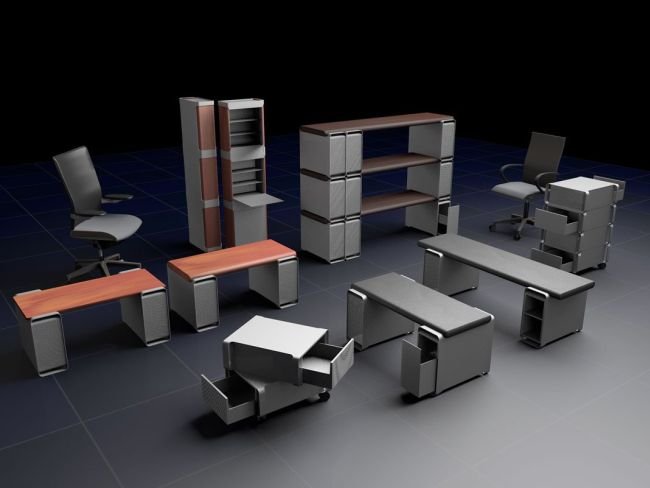 So, if you are sufficiently enticed by these lissome furniture systems (comprising of tables, chairs, seats, and cabinets), do take a gander at Klaus Geiger's online portfolio.
Via: BusinessInsider