We have harped about numerous compact house designs in the past, with the QB2 unit deserving special mention because of its unique multi-storied arrangement within a small 130 sq ft floor area. Unfortunately, practicality dictates – in spite of compactness, you have to waste some space for stairs, just to access your upper floors.
So, why not think of another purpose for stairs which goes beyond their floor connecting credential? Well, the above pictured Maki Stairs by Harry Thaler exhibits something akin to that, with its dual function as a storage space.
Crafted from marian plywood, the steps comprise of differently sized wooden boxes arranged atop each other. On closer inspection, we can actually see the assembly just relying on craftsmanship and gluing, thus totally avoiding obtrusive (and potentially dangerous) components like nails and screws.
Of course, the real innovation of the Maki Stairs setup relates to the hidden drawers integrated inside these wooden boxes. Opening from their left-side facades, these drawer mechanisms do account for a feasible storage system all infused within the compact staircase scope.
Now, the diminutive height of the Maki Stairs will surely not make the assembly a credible choice for conventional indoors. However, the very same attributes of compactness and seamless nature might just elevate its functionality inside tiny house spaces and loft apartments.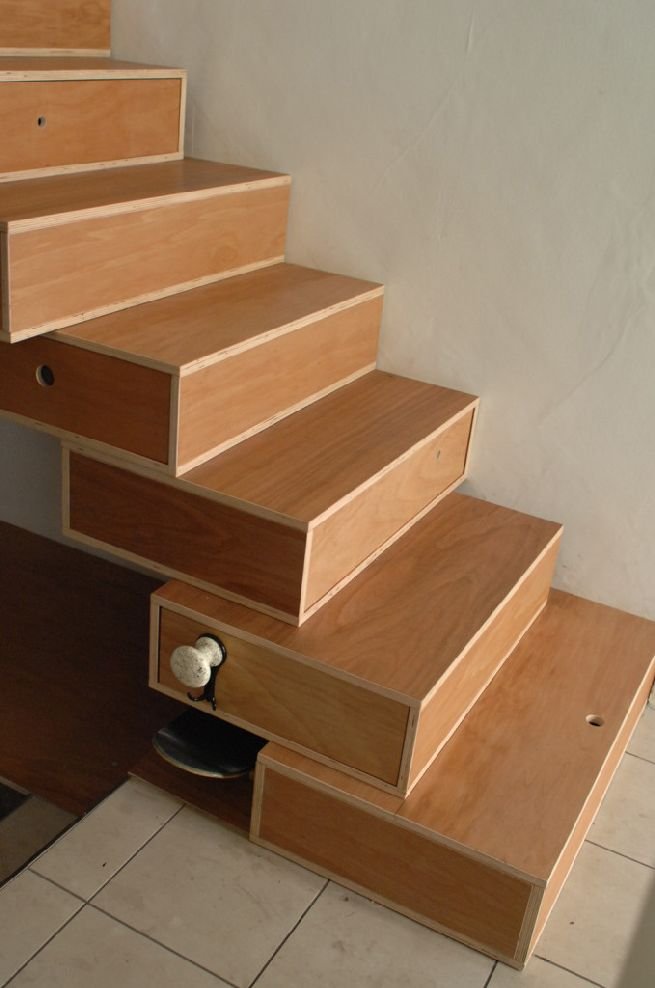 Via: HarryThaler