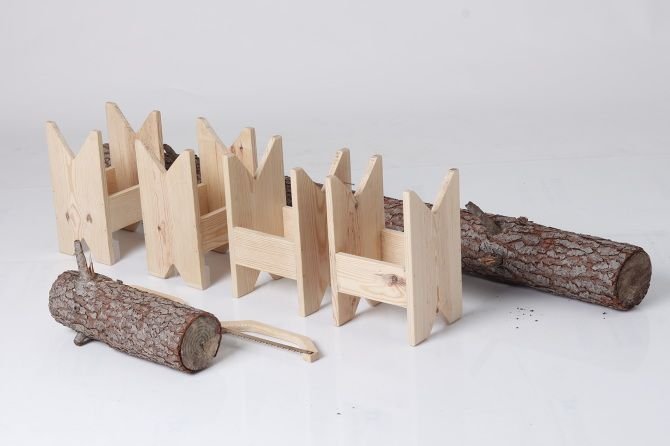 Naturalism nestled on the 'pillars' of man-made structures – this in a nutshell defines the Mocho (by designer Joao Timoteo), a traditional Portuguese stool that upholds the very flexibility of the furniture material.
In many ways, the construction of the design is depended on the user's preference – as is evident from the natural log that rests between the support members and even the inclusion of a saw that can be used to alter the size of this log.
For example, in a practical camping scenario (preferably within a forested region), the user only needs to carry the support structures. He can then choose a truck length from the dead trees, in accordance to the capacity (of people) needed to be carried by the furniture. Finally, the user can proceed on to neatly cut the trunk and arrange it on the support members for a perfect makeshift outdoor furniture item.
Moreover, the aforementioned support members exhibit nifty craftsmanship, and to that end their wooden bearing can be adjusted to change the height. This gives another customizable option to the user which directly relates to the ergonomics of the Mocho stool.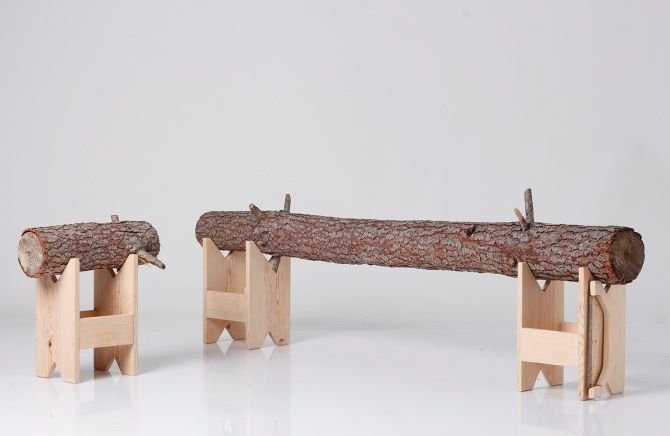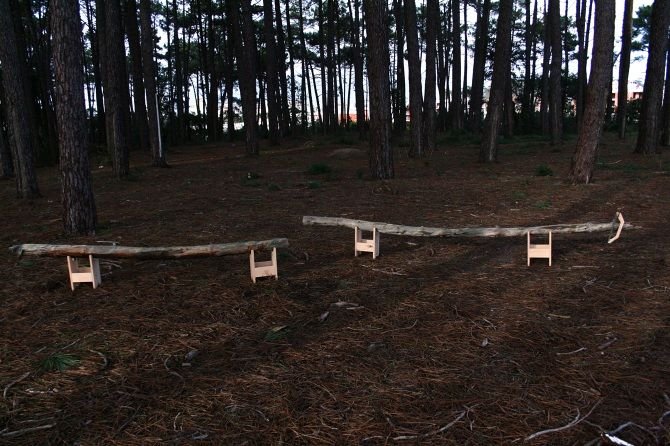 Via: CargoCollective