We have had the fortune of coming across a number of modular furniture systems. But as is often the case, the scope of practicality comes in the way of novel theoretical considerations, thus rendering many of the designs obtrusive and unwieldy in real time. Well, the designers of the Modos paid special attention to this ambit of pragmatic usage, and as a result created a 'tool-free' modular furniture system with effective connectors and boards.
The board components of the Modos modular system are made from FSC certified furniture grade plywood, laminated with glue and pre-finished with maple or walnut veneers (all sourced in a sustainable manner). Their essence of durability is complemented by the robustness of the anodized aluminum connectors.
When translated to a practical scenario, the connectors friction fit into the boards, which forces the aluminum component to flex and create a compressive force on the adjacent board. So, when arranged in hexagonal sub-modules, individual sections uniformly reinforce each other, thus resulting in a solid assembly with high structural integrity (much like our earlier covered Hexagon modular furniture).
These Modos modules can be contrived and assembled by the user to create various types of furniture items , like – desks, shelves, stools and even standing desks. And, the best part is – the entire arrangement process eschews the need for those cumbersome tools, with the connectors fluently affixing to the sturdy boards.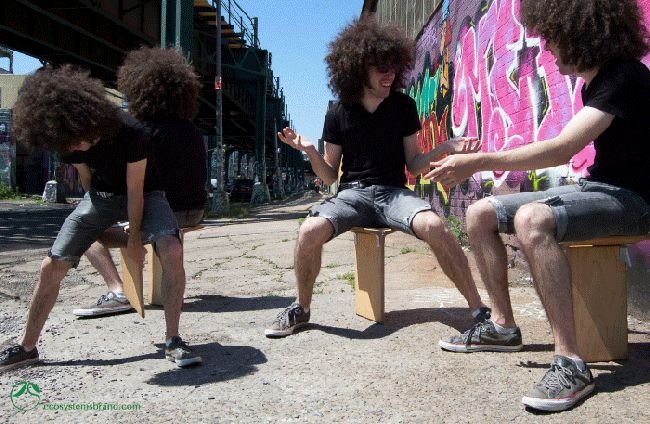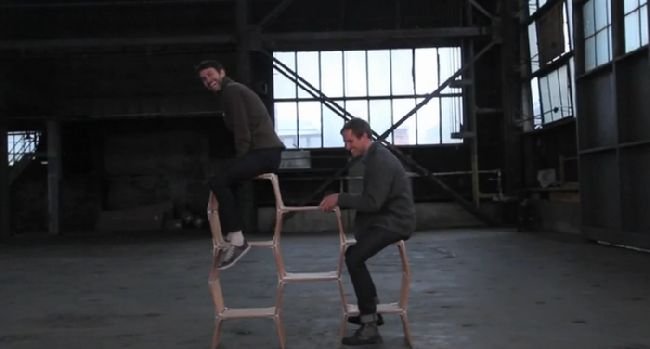 The Modos modular furniture is currently going through its Kickstarter campaign, with pledges starting from $25 to $850 for a variety of modules and modular sets.