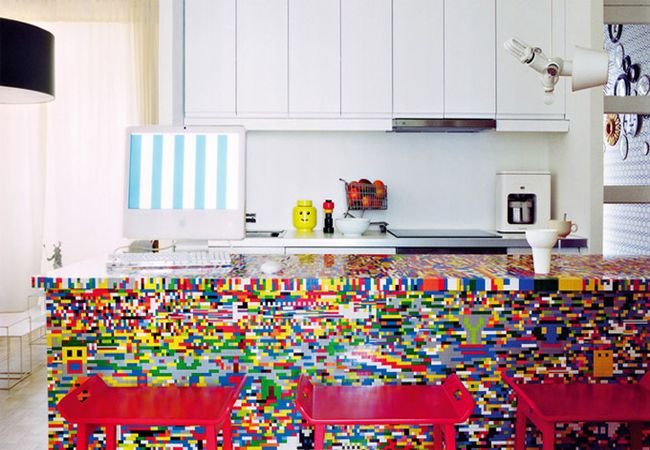 We all have fond memories of playing with Lego in our childhood. Who would have thought that these memories could be rekindles in our adolescence. The stunning kitchen make over done by Parisian designers Simon Pillard and Philippe Rosetti, will surely bowl you over for a few minutes.
They have managed to actually create a kitchen by using 20,000 pieces of LEGO. They have successfully incorporated them in their designs in every color, size and shape. The final outcome has been fondly nicknamed as Munchausen LEGO Kitchen. The effect is so impressive that you will actually feel a new found respect for this simple toy.
The base of the designing was an IKEA island which was creatively modified with blocks of LEGO in all colors of the spectrum. The project was actually delivered in a week's time and the designers also had time to deliver some add on pieces. They have also designed legs of chairs, a LEGO figure head jar for cookies with the LEGO blocks.
The designers work in different company's in France, but together they created a style that was savvy and nostalgic at the same time. Next time when you get tired of the kitchen interiors and are looking for a new theme, first go peep in the nursery your inspiration might lie in the LEGO bucket.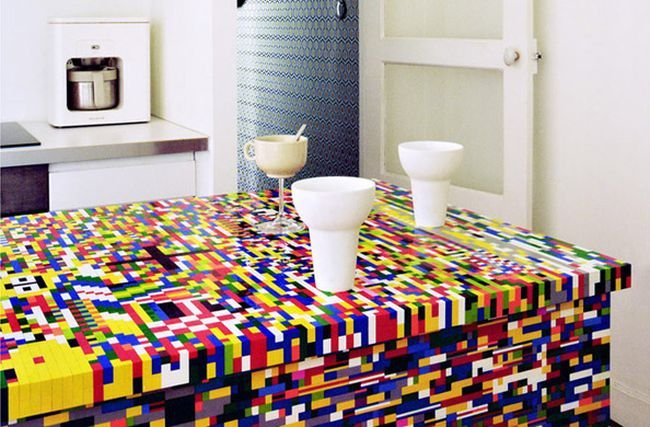 Via: Inhabitat