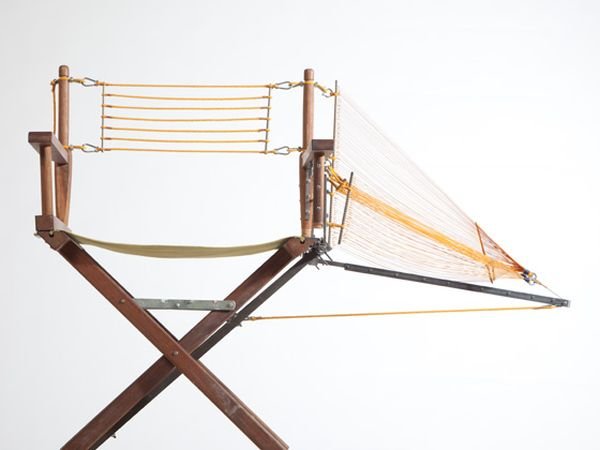 When it comes to the realm of furniture design, new conceptions crop up every day, with commercialism as the general criteria. However, as aficionados we must acknowledge that refurbished designs are still rare, and thus have their very own essence of both charm and innovation. In this regard, we have come across the simple 'Repaired Chair' from Paulo Goldstein, and we are surely enticed by its refreshing scope.
Originally, the broken chair had the backrest canvas fully missing, along with the timber being damaged on one side. The problems were further compounded by a previous owner who hammered some nails into the wooden surface (of course, he had good intentions of saving the chair). The result was a severely dilapidated piece of furniture on its one way ticket to landfills.
However, the crafty designer/artist Paulo Goldstein had taken the initiative to partly overhaul the chair mechanism, so as to revive it back to its original functionality. He introduced mainly two components as supportive elements that would improve upon the structural quality of the chair. Firstly, a sturdy framework in the form of a foldable lateral steel structure was installed along the base of the chair. Secondly, and more interestingly, an array of flexible cables was attached to one side of the extending steel frame. Inspired by the classic structural bearing of suspension bridges, it was the tension of cables that was utilized for holding the different components of the chair. So, finally the result was a chair that not only has its renewed functionality, but also stuck to an antediluvian visual form with clear tones of 'Steam punk-esque' essence.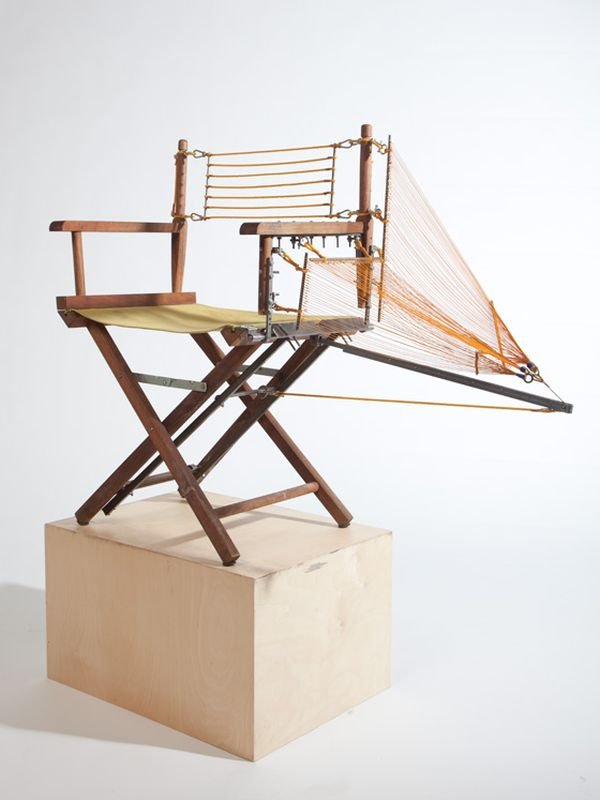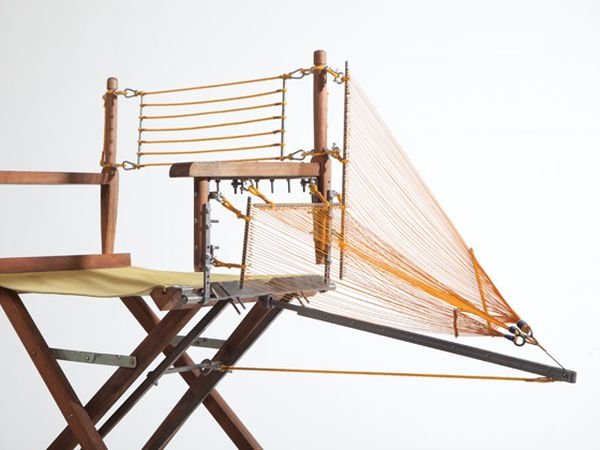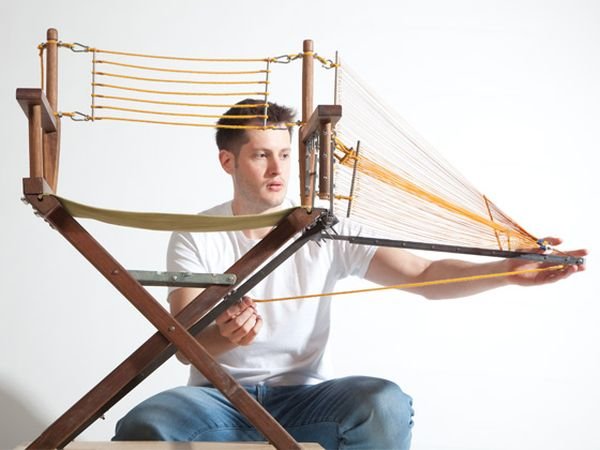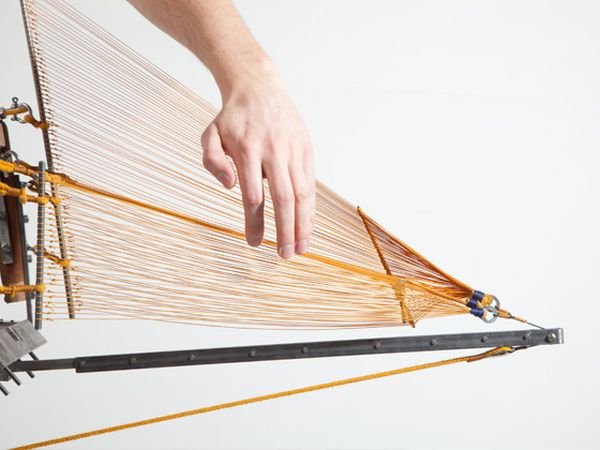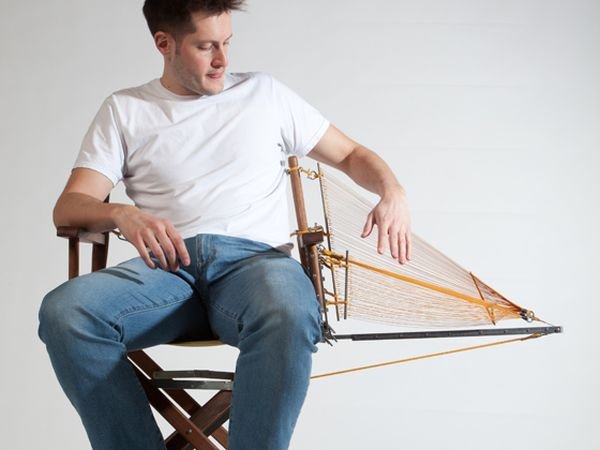 Via: PauloGoldstein