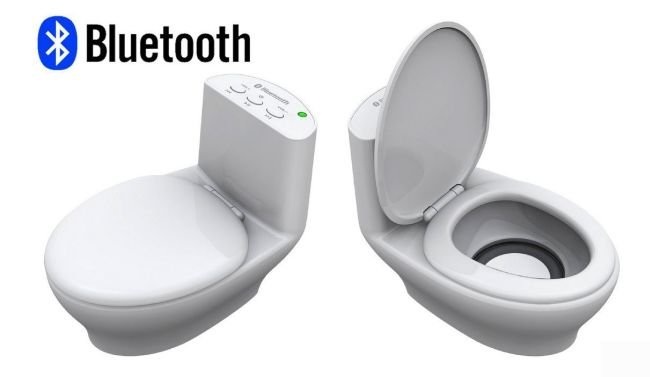 Quite oddly enough, this is not the first time we have came across a Bluetooth speaker shaped like a toilet – though our first-time initiation involved an authentic toilet from Kohler. This time around, the 'Fashion Innovative Portable Closestool Bluetooth Speaker' is just a novelty gift that doesn't presumably have the functionality of a real water closet. However, the contrivance more than makes up for it – with its wireless credentials fueled by the aforementioned Bluetooth connectivity.
In other words, the product is just a conventional Bluetooth speaker, posing unconventionally as a bantam toilet. The design boasts of high-strength ABS plastic construction, while the wireless speakers are powered by a built-in 400mAh Li-ion battery.
And, in case you are worried about the usability factor, the Toilet Bluetooth Speaker can be charged by a USB cable. This is complemented by the audio ambit, accessible via a slew of mobile devices ranging from smartphones to tablets.
Buy (from Amazon) – $22.