Connoisseurs of vintage wine are sure to truly appreciate the handmade concrete wine cooler, designed by Francisco Corvi of PPi3D Studio. The wine looks pretty chic in it and stays cool as a cucumber, in this geometric shaped storage container cum wine cooler.
The new age design allows the stacking of the wine for storage too. Entertaining will be lifted to a whole new level when wine will be served in the Corvi Concrete Wine Cooler. This cooler is the perfect solution for wine lovers looking to store their most prized bottles safely.
Corvi's cooler has a simple design with clean cut edges and sharp lines that resemble a handcrafted piece of stone. The manufacturing happens in Chicago with soft concrete specially developed in Sweden. It might look cold and hard but in reality the cooler feels silky smooth and lean to touch. Scientifically speaking concrete fits the bill for the perfect medium for products essentially requiring maintenance of temperature. Just place it in the freezer and it promises to stay chilled for quite some time.  Stack them in all kinds of dimensions to design your personal wine cellar. The concrete wine cooler is 100 x 100 X 250 mm, it weighs 1,700 grams and is available in gray.
A special mention needs to be made of the designer Francisco Corvi here. Being an Argentinean he can totally relate to this product, since it is a representation of his roots and his cultural background. His design studio PPi3D has been making waves with its innovative, yet simple clean designs, that leave a lasting impression in the minds of the consumer. His deep rooted philosophies and strong aesthetic sense, transforms simple objects into structurally beautiful ones that can last forever.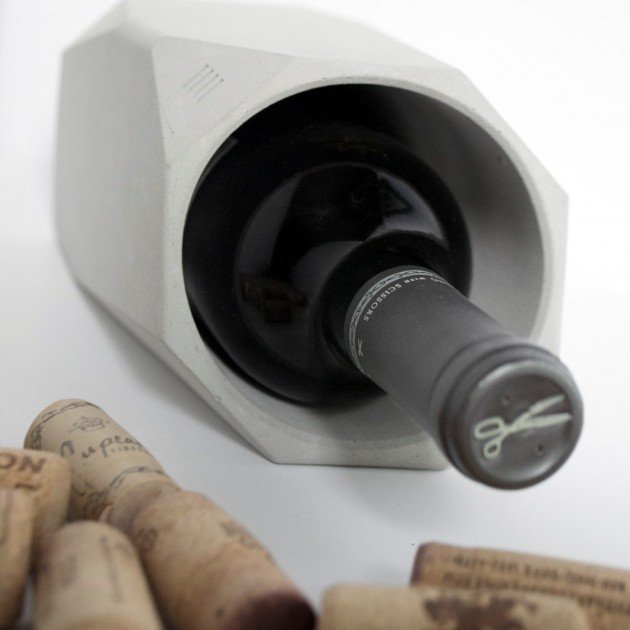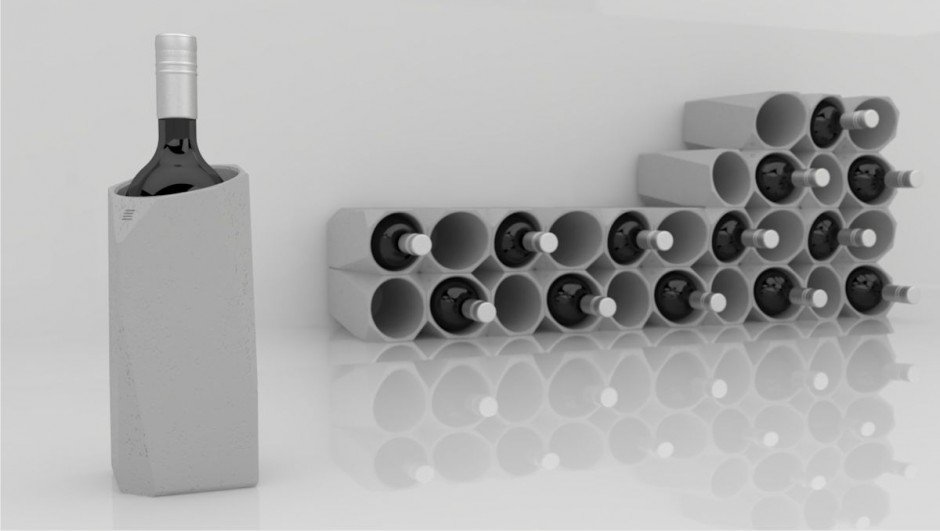 Via: Contemporist