In many ways, the above pictured Sled Habitats represent the modernistic as well as sculptural translation of the renowned igloos. Designed by Dutch artist Rob Sweere as a part of his Sledge Project, both of the units are located in the icy realm of Uummannaq Island, Greenland; which is geographically situated far above the chilly Arctic Circle.
The similarity to igloos comes from their designed functionality, which is aimed at providing a credible and safe habitation solution for six people. In this regard, the Sledge Project units exhibit internal spaces for activities like sitting, cooking and sleeping, while also boasting of effective insulation for countering the adverse climatic conditions.
The customized arrangement of the habitable units further allows the placement of special details. These include transparent portholes for viewing the glorious outside panoramas, along with utility furnishings such as benches and tabletops.
However, the Sledge Project units also have a unique advantage over the ever-efficient igloo. And, what is that? Well, the buildings are completely movable! In the other words, they can be towed from one area to another with the help of draft animals.
In fact, the mobile nature of the project was one of the preliminary goals of the designers, which relates to the building's ability (along with the inhabitants' desire) to 'escape' from adverse conditions if the emergency situation demanded so.
Finally, there is another interesting side to the Sledge Project; the units were actually built on-site by the collaborative effort of the designer team and native Inuit hunters. This process alludes to the need of vernacular knowledge even in a contemporary architectural scope.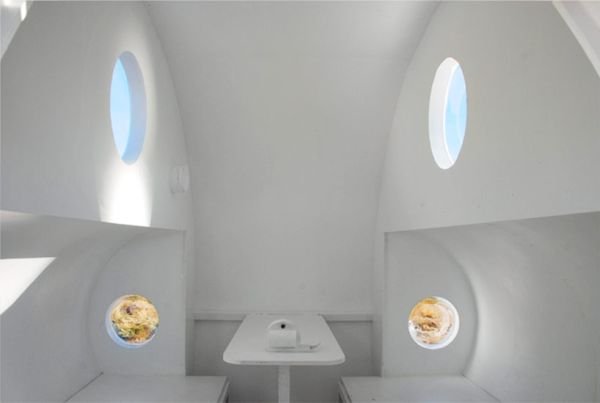 Via: DesignBoom