To manage things with those traditional spoons makes many tasks complicated. To deal with the problem Ineke Hans, Dutch designer has come up with specially designed set of spoons.
Designed for Dutch based Royal VKB, a known brand in kitchen utensil, "Special Spoons" has been introduced in plastic frame and appears similar to toy model kit.
Designer have perfectly shaped this set of five spoons to deal with small food with ease as different shapes and sizes of spoons makes you scoop, spread and pick all sort of food with comfort.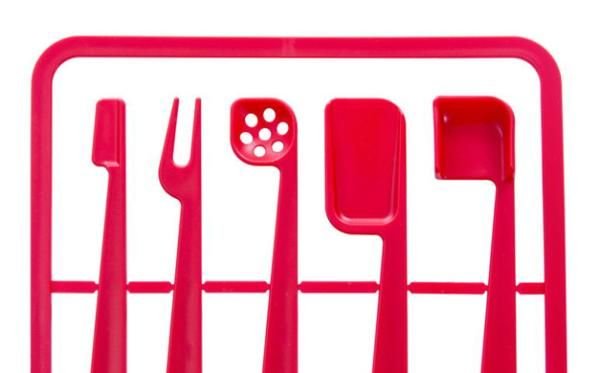 Also the little indent on spoons helps it to rest on the jar easily. For sure this is a perfect set of spoons that you will love to own for your kitchen.
Via: Inekehans