Surreal may be; but, it is not the creepy, prophetical bunny from Donnie Darko. In fact, the Bunny Lamp conception by Aaron Norman goes along the line of the traditionally 'affable and cute' nature of white bunnies to entice the cheerful side of you. Delectably snug in its bantam form, the light is playfully infused within the fluffy tail of this adorable bunny. And, beyond the cute quotient, the light is actually composed of energy efficient LEDs that does not really hurt your carbon output.
Structurally, the porcelain white bunny is crafted from a tough yet translucent ceramic material. This allows the design to create a more ethereal ambiance of illumination, given the more 'delicate' nature of porcelain as compared to heavier stoneware. Furthermore, the whole form is very light weighted with only 0.5 kg in mass.
And, since we are talking about the illumination factor, on closer inspection, the tail actually allows for 360 degrees of LED lighting. This convenience of usability is further improved by the adjustable nature of the adorable appendage, thus allowing you to easily focus the light on any part of your room.
Finally, coming to the working scope of the Bunny Lamp, the contraption is juiced up via USB. In this regard, it can be remarkably powered by even your existing smartphone or digital camera charger plug. And, as for pricing, the charming design will set you back by £60 (around $92).
Dimensions: Width 110 mm x Height 170 mm x Depth 200 mm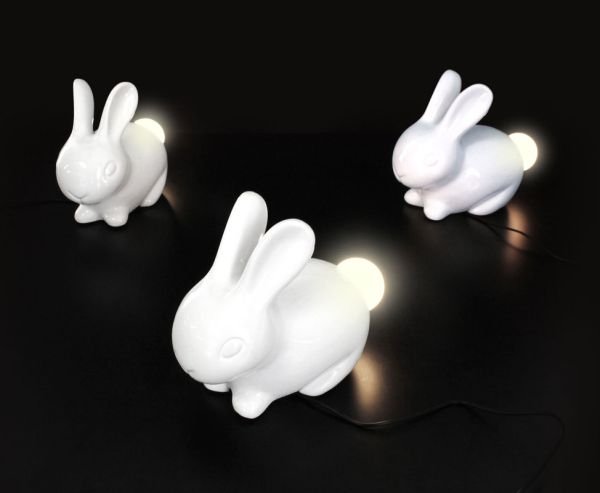 Via: AaronNorman