We have seen dining tables combined with kitchen utilities, and even bathrooms combined with bedrooms. However, we daresay, this is the first time we have come across a conception that combines the basic bed and a table. To make its debut in the 'CES' of home designs, i.e, Salone del Mobile 2013, the innovative Bed'nTable was crafted by Erik Griffioen as an experimental furniture in functional plus form.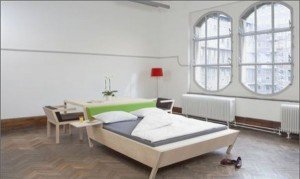 The very first obvious advantage of the Bed'nTable is its spatial efficiency. Since, the design integrates two different furniture items with variant functions, a lot of usable space is saved, thus making the 'collective' furniture apt for smaller habitable areas like a loft or an apartment. In fact, the fusion opens up new spatial and arrangement possibilities for the more resourceful, 'out of the box' thinking home decor aficionados among us.
In many ways, it is also the perfect solution for people who work from home, like writers, painters and other artists. Fusing the privacy of the bed with the usage pattern of the table, the whole combination sort of acts as an evolutionary work space. In simpler terms, it is the familiar space of your room, where you can collectively eat, sleep, rest and of course, do your work.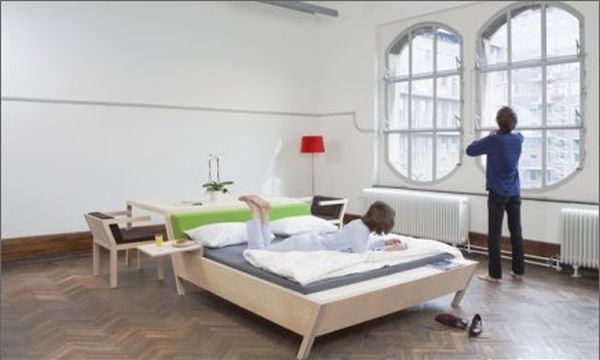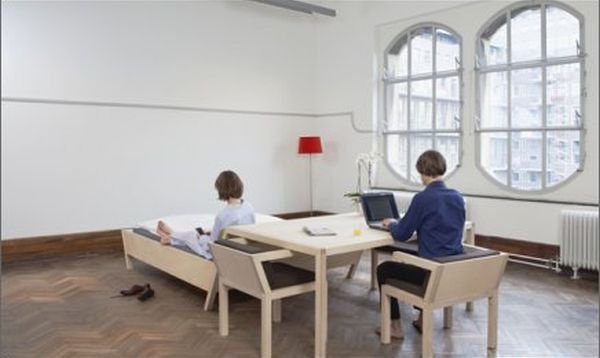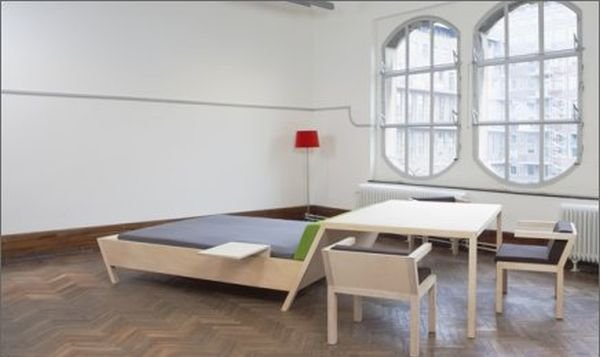 Via: Designspotter