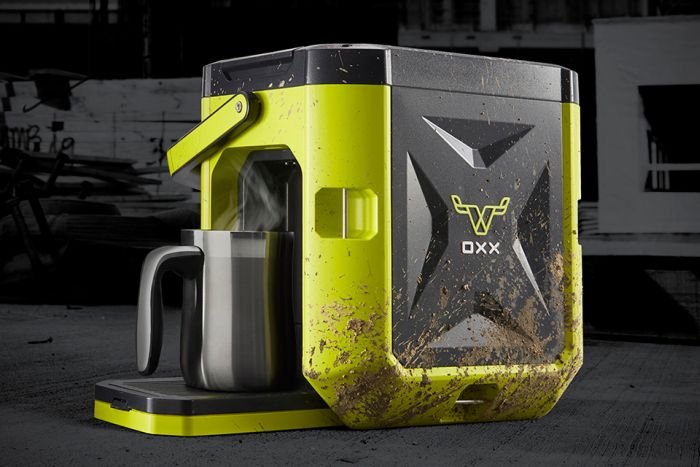 A few days ago, we talked about ten of the best reviewed coffee machines you can get below $350. But if your work or hobby takes you into the ruggedness of unforgiving outdoor locales, most of these products would be unfortunately ineffectual, given their limited physical constitutions.
Michigan-based startup Oxx fathoms this hot beverage oriented predicament, and as a solution they have designed the Coffeeboxx – an utterly robust coffee machine that is portable as well as nigh indestructible.
The creators of the contraption proved their point by moving a car atop these tough coffee machines. The exhibition showcased how the portable yet lightweight designs were able to withstand such immense magnitudes of pressure even from the vertical angle.
In other words, you shouldn't be too worried about spilling your coffee – be it in a camp in the wild or a in a construction site in the urban jungle. And, since we are talking about outdoors, the Coffeeboxx is additionally rust, dust and water resistant (being sealed to IP55 standards) – to cope with ruthless environments.
As for the coffee-making credentials of the Coffeeboxx, the design doesn't disappoint with its substantial 2.5-liter capacity built-in water tank. Moreover, the machine is tailored to K-Cup pods, and can serve up your favorite hot beverage in under 2 minutes with the aid of three brewing size options and a removable drip tray.
So, if you are sufficiently interested in acquiring a boisterous outdoor device that can not only make coffee but also deliver hot water and other beverages, do take a gander at the Kickstarter link, with early bird packs starting from $225.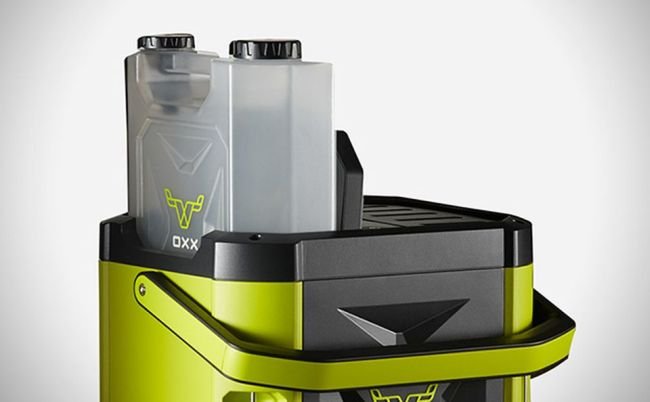 Via: Stuff