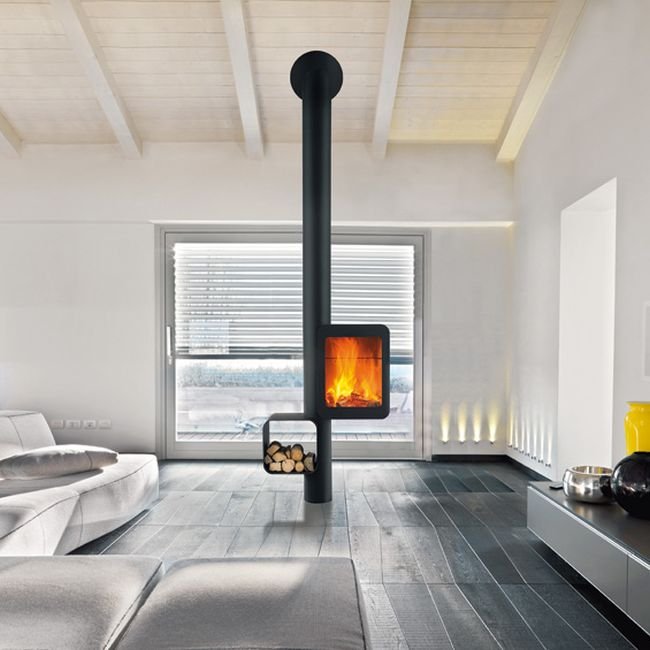 Fireplaces have always been associated with the specific purpose of heating an enclosed space. However over time, the ambiance generated by them has alluded to the snugness factor of the room. The Grappus Fireplace designed by Thibault Desombre (for Focus Creation), takes advantage of this 'intangible' quality and rather enhances it with a refined design of its own.
The end result pertains to what is described as an 'unstructured' body. This seemingly suspended metal body emanates an air of lightness with spatial minimalism. The combination in turn allows the Grappus to be be customized and positioned in accordance with the spatial capacity of the room.
And, beyond the essences of aesthetics and form, the Grappus also comes with quite a few practical features of its own. To that end, the self-supporting fireplace is waterproof, while also flaunting its triple-insulation that make its suitable for (safe) usage inside the inhabited space.
In light of all these aspects, the creator received the Star of the Observeur du Design (held in Paris, in 2013). Additionally, he was also the winner of the Red Dot Award in 2014.
Via: Muuuz