It is not often that we come across toilets that are specifically tailored to pregnant women. But the Corolla comes out of the shell of conventionality, to cater to scenarios of extreme physiological conditions that are common during pregnancy. In other words, the innovative toilet mechanism is designed in such a manner so as to relieve issues of personal mobility, along with alleviating the frequent physiological processes like constipation and urination (that occur pretty regularly in pregnant women).
This aiding scope primarily comes from the evolved ergonomic bearing of the Corolla toilet. To that end, the system exhibits a raised height of around 5 cm and a slight gradient (tilt) of 8 degrees. This subtly modified form is designed to lighten the stress factor on knees, while also making it ergonomically easier to both sit and stand. And, since we brought up sitting, the seat is substantially large enough for one to comfortably 'perch' upon (it can also be flipped, to be used by men).
The comfort factor is further bolstered by a special rolling foot pad with massaging protrusions on its outer surface that replicate the acupuncture points of our feet. Moreover, the component can be used for storing small items, while its adjustable nature simulates the effect of squat sitting – which is known to assist biological bowel movement in humans.
Given all these innovative features, it comes as no surprise that the innovative Corolla toilet system is a Red Dot award-winning entry from 2013. And, we would surely keep our fingers crossed for the convenient conception to make its debut in the commercial realm.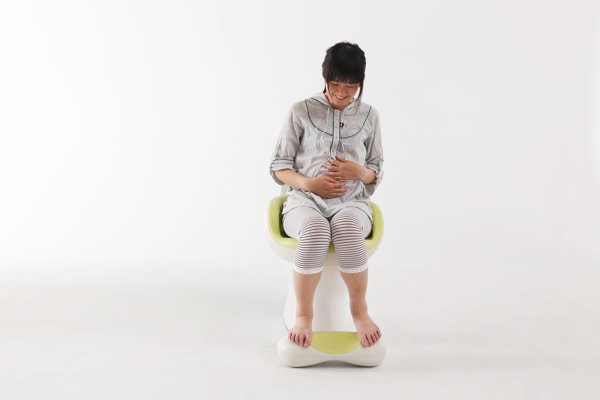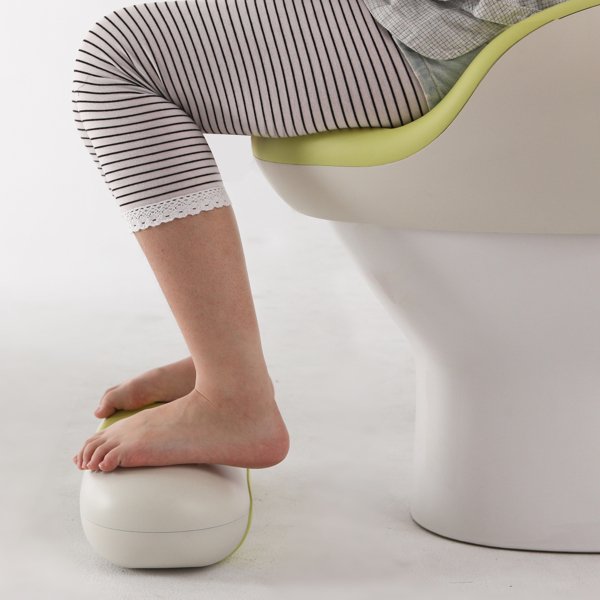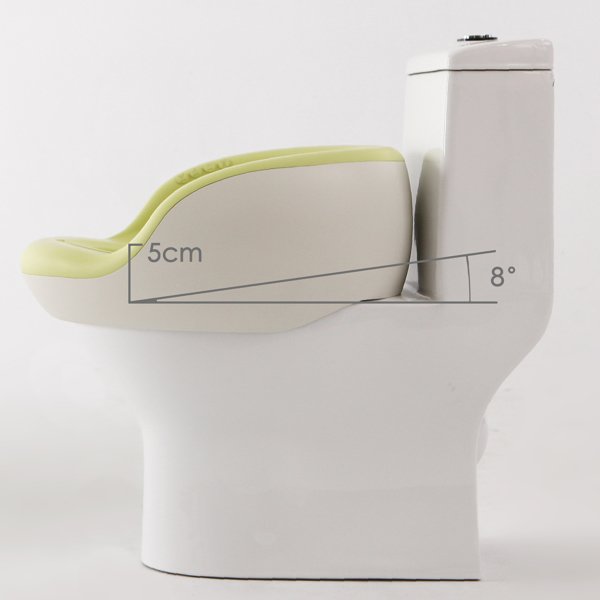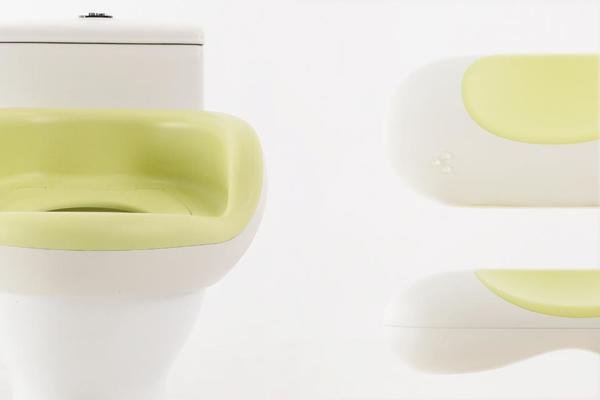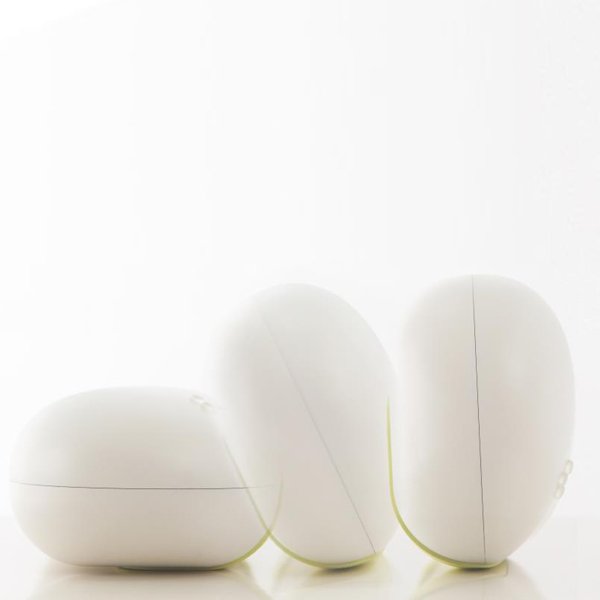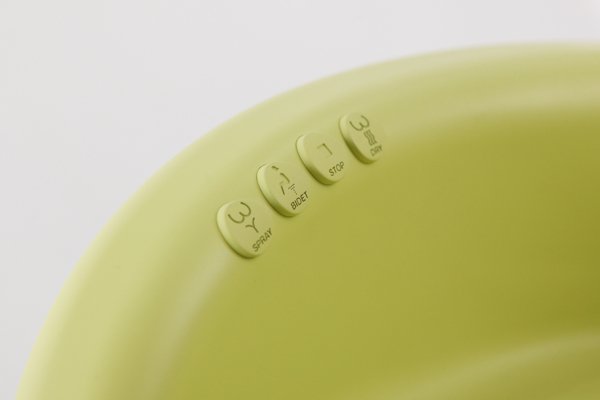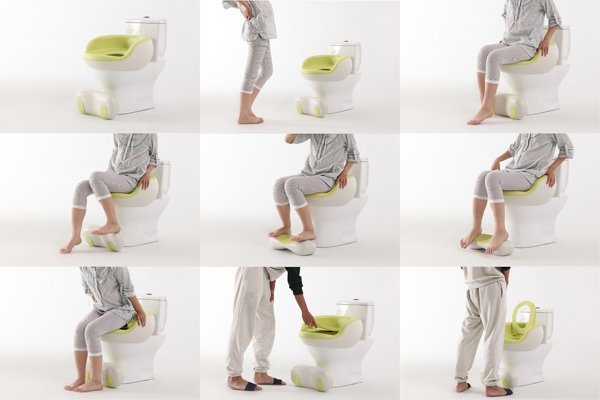 Source: Red-Dot