It is no easy feat to banish the age-old parental dictum that advises us not to play with food. Well, the unpretentiously christened 'Mug with a Hoop' gloriously puts a fun twist to our table manners with its 'built-in' miniature basketball hoop.
Devised by one 9-year old entrepreneur and sports fan, who goes by the name of Max, the ceramic mug itself is shaped like a hemisphere of a basketball. The handle deftly goes up vertically to hold on to a mini-basket that can be shot and dunked with those delectable marshmallow pieces in your hot chocolate drink.
Interestingly, Max has also thought of a conscientious side to the ridiculously mirthful design. According to our young yet resourceful inventor, the Mug with a Hoop could provide some easy fun-time to people who can't go outside (or are hospitalized) to play some basketball.
And, since we will already transgress the etiquette-based line of not playing with food, we might as well try out our aim with other edible stuff like chips, nuts, cereals, chocolate bits and crackers.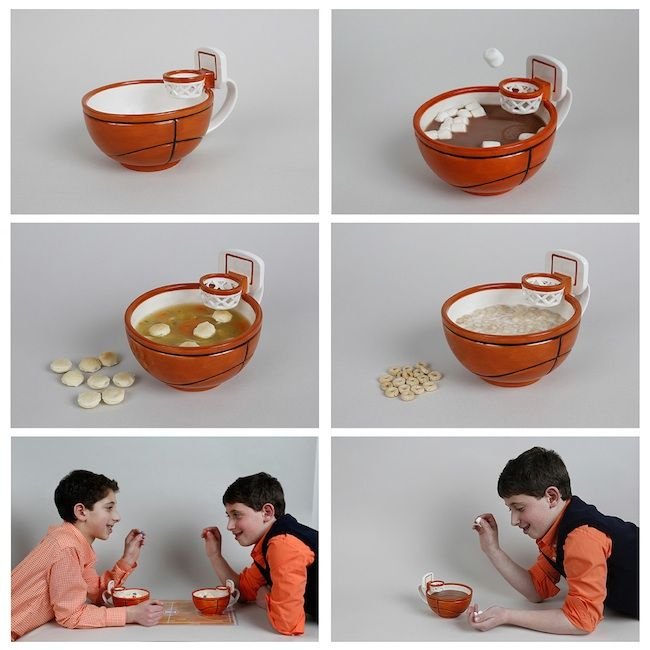 Buy – $24.
Via: CraziestGadgets