We have had our fair share of covering numerous 'advanced' toilet designs, ranging from movable flush toilets to Bluetooth connecting toilets. However, this time around, three graduates from Central Saint Martins (CSM) college have gone for the structural evolution of the toilet, thus overhauling a 130 year-old design tradition.
The end result is the Well Being Toilet, the world's very first ergonomically correct loo mechanism.
The design ironically harks back to the squatting position, which is wrongly considered as a primitive posture in many circles. However, recent researches have found out that squat toilets are actually more healthier than sitting toilets, with the convention being still maintained in many parts of Asia.
This effectiveness is due to the positioning of our body that allows much better 'elimination of matter' and along with an improved colon cleaning angle.
The Well Being Toilet also has some interesting design features that directly relate to its function. For example, the loo exhibits a sculpted ceramic seat that sort of perches our body's rear part on an elevated section.
The ankles could be kept on a slightly lower level, thus completing a squat position with the knees close to the body.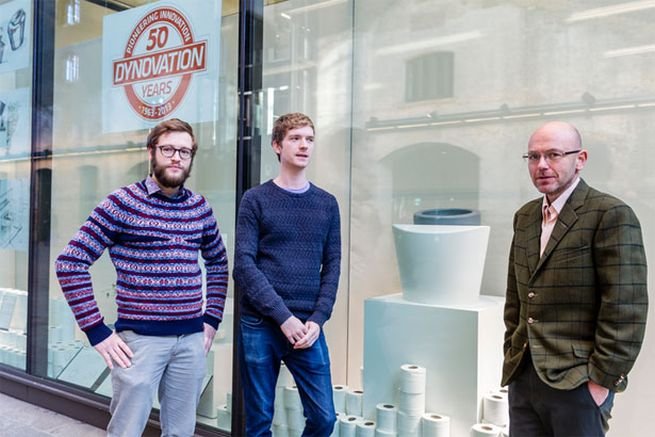 The next-generation Well Being Toilet was designed as a part of a challenge commissioned by Dyno-Rod (a specialized plumbing company).
In fact, the design won the best prototype category in the challenge, with its aim directed at credibly improving our body's posture during toilet sessions.
Designers – Pierre Papet, Victor Johansson, and Samuel Sheard
Via: Digitalnewsagency