If you are enticed by outdoor art pieces, you should be satiated by the classy looking MANU Nest hanging chair. Wait, did we say a hanging chair? Well, as it turns out the MANU Nest is one such specimen, which also showcases its evolved aesthetic value. So in a nutshell, it is a functional art piece, perfect for your garden, patio or even indoors.
Comprising of a 'network' of fibers draped in a gorgeously dark basalt hue, the elegance of the design piece lies in its uniquely conceived form factor. However, beyond just the visuals, the MANU Nest has actually been tested for its resistance at the POSITIVUS music festival. And, the good news is – thousands of people (including children) have attested to the pod's advanced comfort level and structural capacity.
And, since we have brought up comfort level, the easy usability factor rather improves upon this scope. For example, users can make the nesting pleasant by adding pillows and blankets to the mix. The color contrast of such components might also endow a degree of vibrancy to the hanging chair.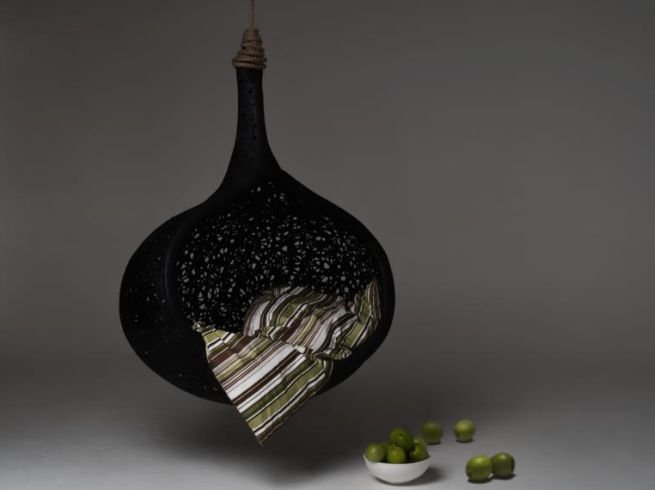 The usability also entails the 'hanging' part of the furniture piece. In this regard, according to the designers, the best setting is a tree branch. However, users can also opt for house girder or concrete patio ceiling to effectively suspend the conception.
Weight – 15 kg, Weight carrying capacity – 200 kg.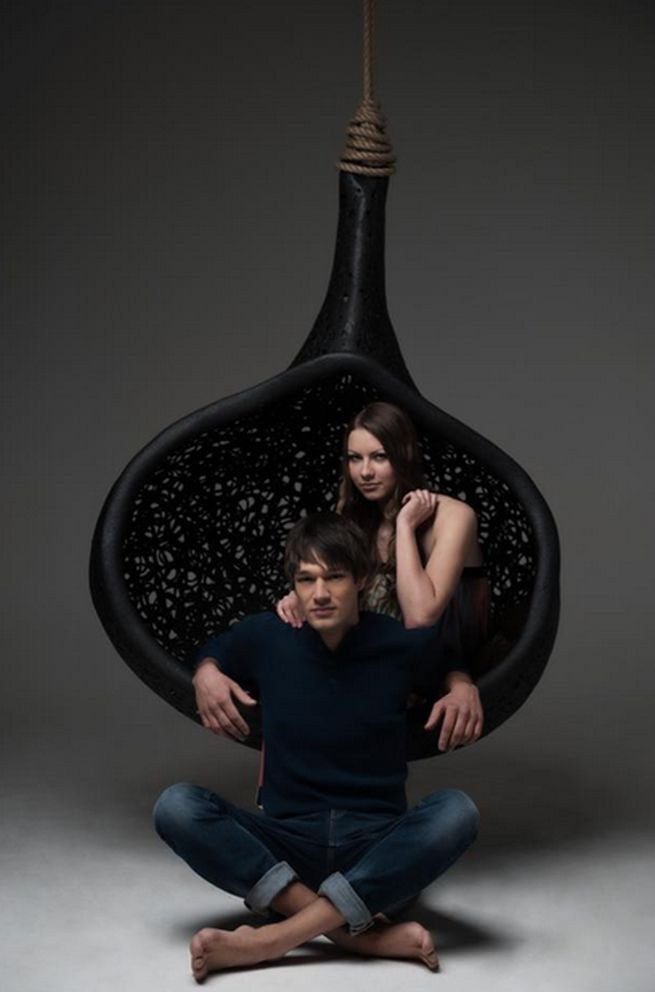 Via: Maffamfree