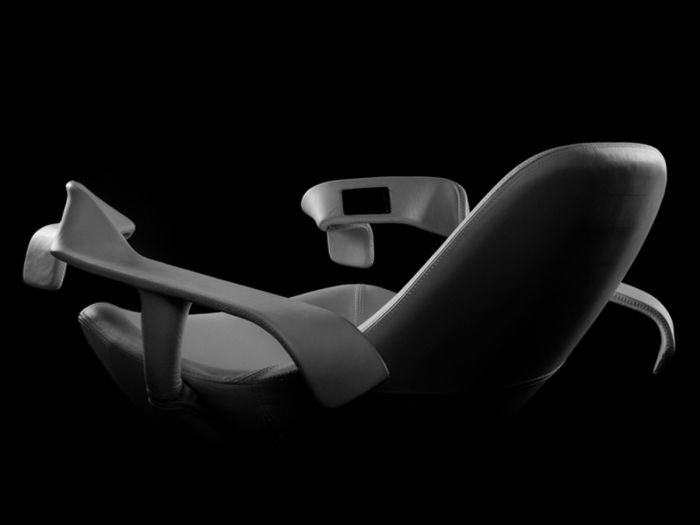 What may seem like just an avant-garde, leather-upholstered chair, is much more than that meets the eye. The Tao Chair being currently exhibited at CES 2015, actually doubles up as an exercising device that allows you to work out even while sitting.
The ergonomic layout of the furniture is contrived in such a way that is tailored to impact your core muscles. This is done via the interesting looking arm-rests that one can push and pull for an exercising session. A monitor fixed along the right arm-rest displays the amount of calories you have burned with your motional attributes while sitting.
Of course, just a session or two is not enough for the long haul. So, the creators have integrated the 'smartness' side of affairs, by making the Tao Chair connectable to your mobile device app, via wireless Bluetooth. This dedicated app not only showcases your progression (in effort to burn calories), but also flaunts an isometric mobile game that can be played while you are exercising.
Now, as for its commercial credibility, the Tao Chair is still in its prototype stage. However, the designers have thought of collaborating with furniture companies that might result in the retail version of the design. In that regard, the exercising furniture is expected to make its market debut by the holiday season of this year.
Via: Stuff