Remember those topographical map sheets you used to fumble upon in your high school geography class? Well, now imagine yourself having a gleefully psychedelic time in one of those maps that has magically transformed into a three dimensional terrain. This in nutshell hints at the allure of the Layers Cloud Chair, a kaleidoscopic furniture by Richard Hutten.
The surrealistically colorful patterns of the chair were crafted from layers of painstakingly arranged fabric that were precisely cut with a CNC machine. The end result is an imposing specimen of a chair with bulbous projections and spiraling embellishments. The vibrancy factor is also well defined with the tri-chromatic color zones ranging from red, green to blue shades.
The Layers Cloud Chair will be making its exhibition debut at the exalted Salone del Mobile platform in this month, as a wondrous part of Kvadrat's Divina collection.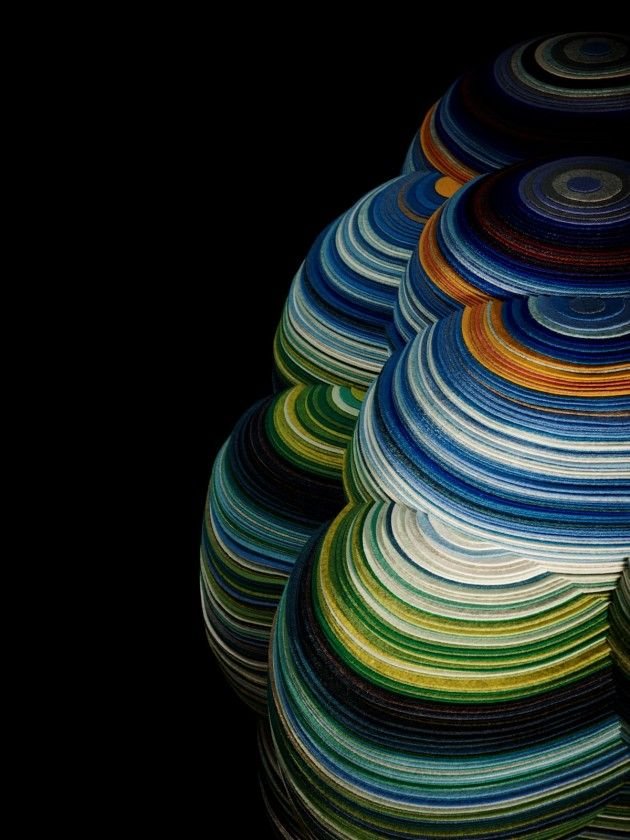 Via: Contemporist