We have previously told you about Garden Unique Design 360°, a compact barbecue grill with retractable built-in shelves that are ingeniously space-saving. But if you want something more trendy with just that slight hint of quirky, take a look at the new Mon Oncle Portable BBQ by RS Barcelona.
It is a colorful and snazzy briefcase which converts into a handy, easy-to use BBQ grill when opened up. The briefcase actually carries a sturdy yet convenient stainless steel grill on the inside.
The ideally spaced grill rods on top and the perforations on the side allow optimal air flow, thereby producing increased heat. So now you don't just have a hip briefcase BBQ, but indeed a highly functional one that cooks your food better and a lot faster.
The Mon Oncle Portable BBQ is a lightweight BBQ with a definite retro style statement. It is held together by straps detailed in fabric with leather. The straps with their shiny metal clasps make the whole thing look all the more fashionable. This briefcase BBQ comes in lively blue, green and grey colors. The paint on the exterior is fire-resistant.
The chic, retro-look Mon Oncle briefcase BBQ is a fun-sized, easy -to-carry barbecue grill, and is the perfect addition for your next beach picnic.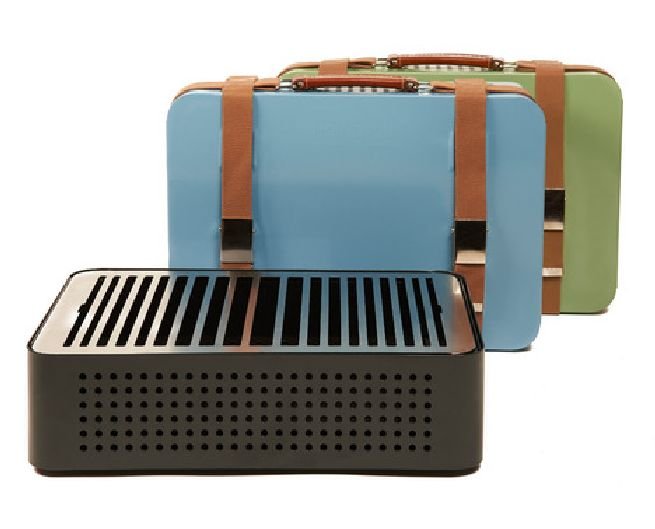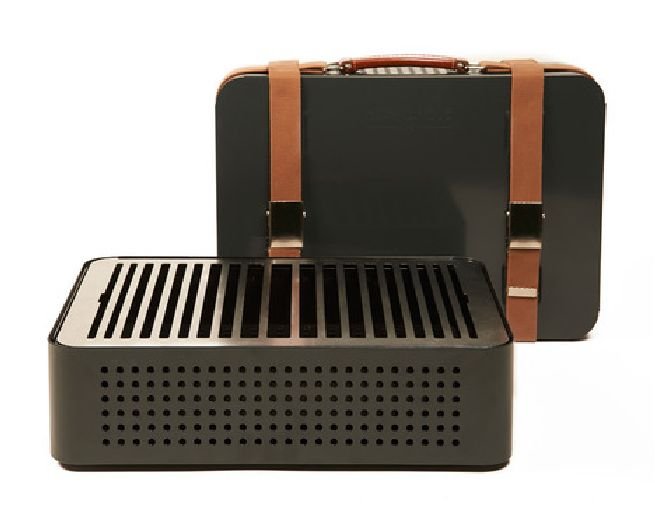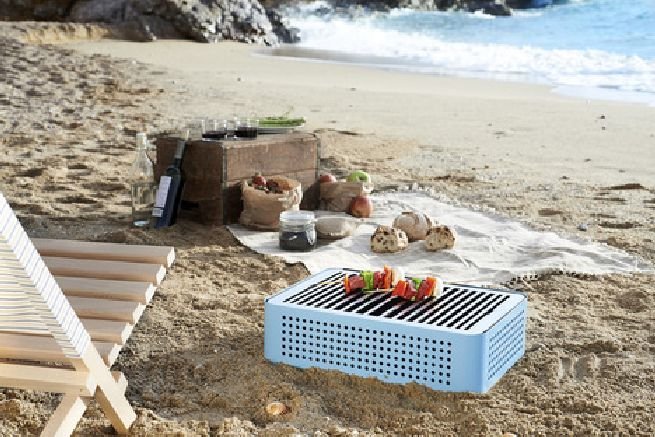 Via Mocoloco