Drinking some water can be a simple exercise for most of us. But what about drinking the optimized quantity of water? Well, that may prove to be a bit tricky, especially when people require modified levels of hydration, like post-surgery patients, dialysis patients and diabetics.
As an innovative solution, industrial designers Tzu-hsuan Yang, Gloria Ngiam and Huabin Kok have conceptualized the Whale, a regulating water bottle catering to measured drinking of water.
Our current solutions for patients' water intake either entails a measuring glass which the patient has to manually follow, or an hourly alarm that notifies the time intervals for adequate hydration.
However, in the contemporary realm of advanced medical technology such processes are anachronistic and tedious. The Whale on the other hand provides a more seamless and intuitive water drinking experience with its 'turning and pressing' features.
By turning the upper bottle cap, one can fill the water bottle with up to 2 liters of water. You can then proceed on to 'lock' the amount of water a patient needs for a 12 hour period. For example, if you have locked a quantity of 0.75 liters, the Whale automatically calculates and divides the volume into an hourly fashion, which comes to 62.5 ml per hour.
This establishes the timely reminder mechanism, and thus after every hour the bottle starts to blink with a blue light and softly beep. The patient can drink until the light stops blinking, which precisely amounts to 62.5 ml every turn of the hour.
Now, the question naturally arises – how can the Whale establish such effective levels of 'smartness'? Well, the answer lies in its built-in Arduino micro-controller. The controller chip is supported by a host of other components, including – a potentiometer, a flow sensor, PCB, integrated LED and a 5V battery.
The good news is – the designers have interestingly claimed the Whale project to be in a development phase. Unfortunately, they have still not divulged any info about its commercial aim or availability.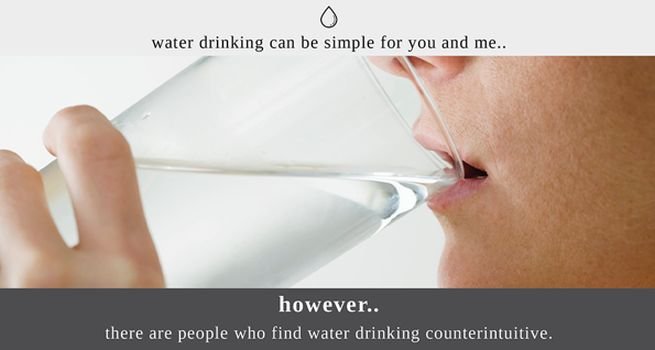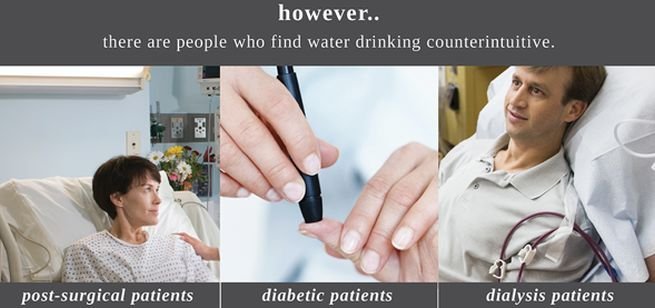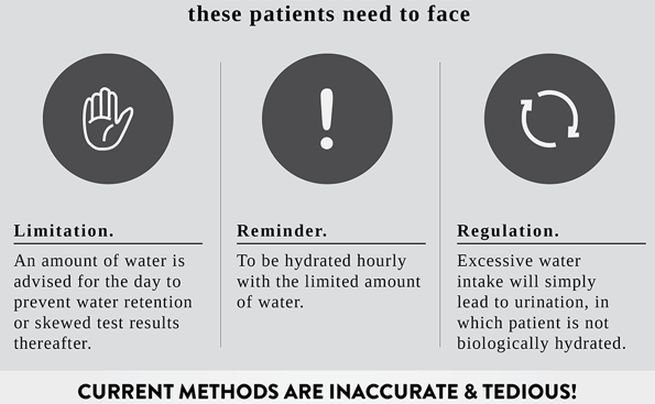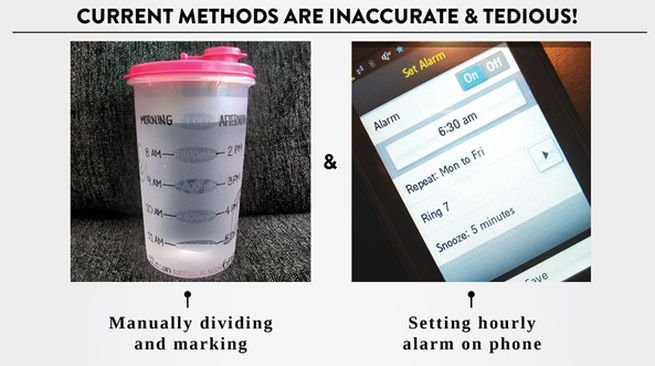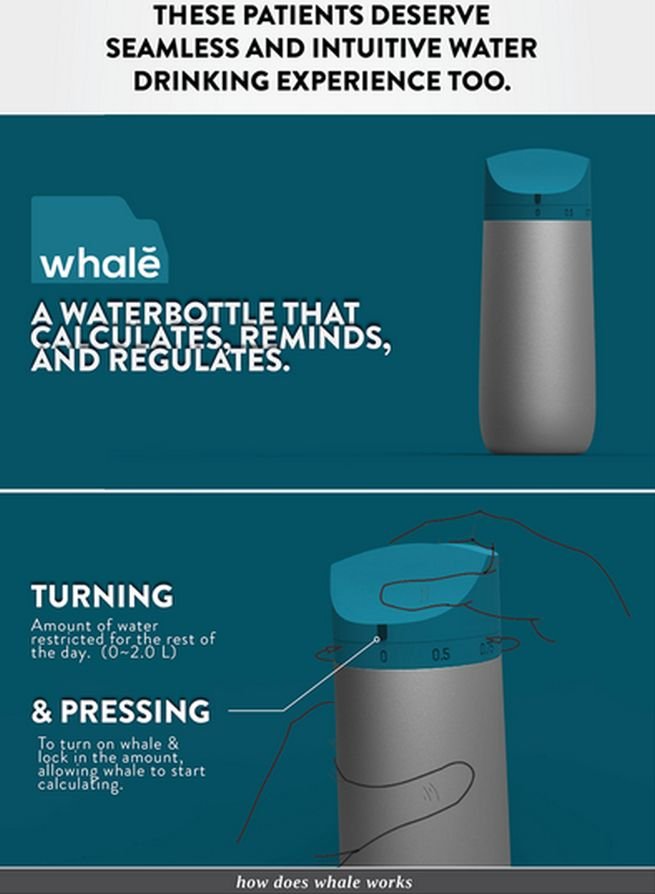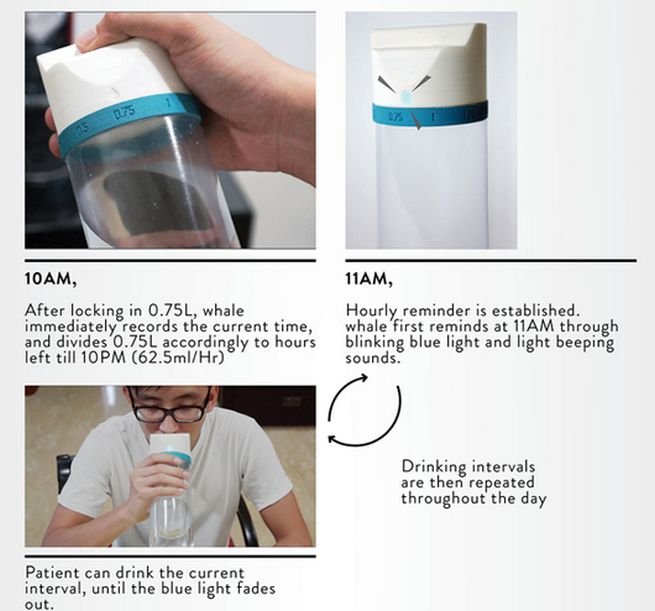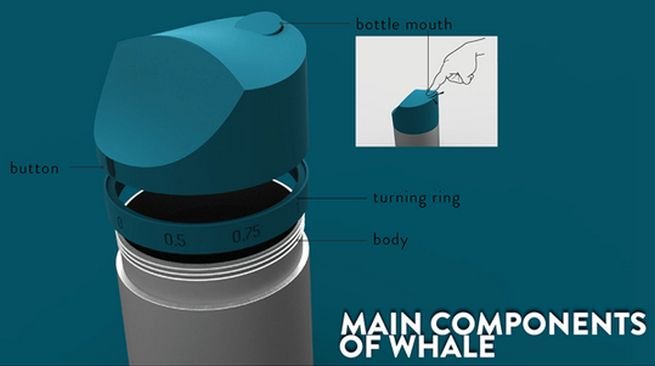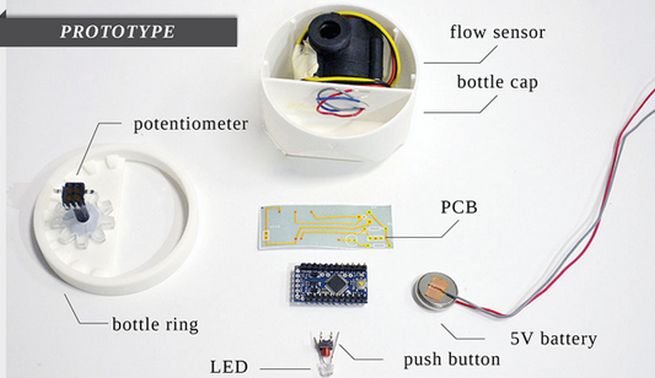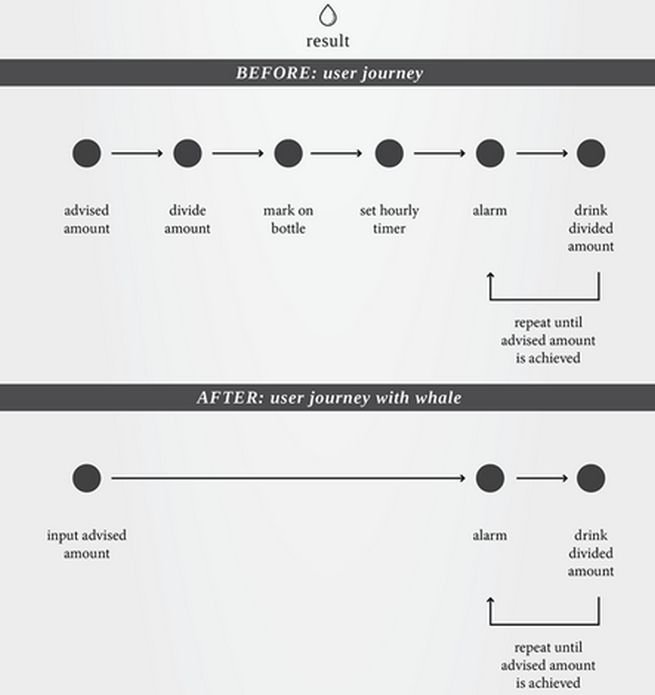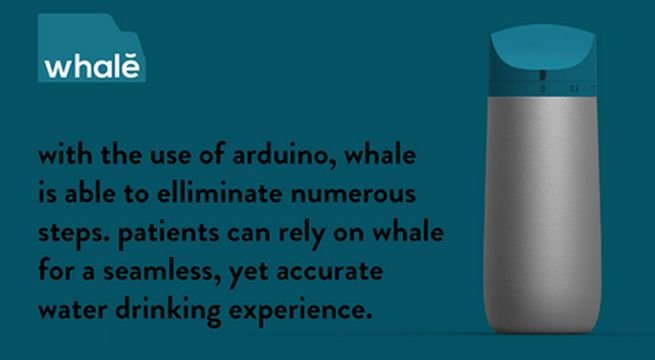 Via: Behance