Christmas is just around the corner and we want to ensure that your Christmas tree is the center of attraction this season. Devise a plan that includes your children and close friends, and spend a delightful evening designing Christmas Decorations.
Some of us can design them at home, others can choose kits for the ten ideas that we are going to list today. Most of the entries today are very simple and easy to complete. And the end result is sure to add a personal touch to your tree, and make it glow with the combined effort of love.
1. Felt penguins that bring a smile
The felt penguins have been around for centuries and always manage to spread cheer all around. Just sew the two similar looking pieces and decorate them with the decorations, included in the kit. You can also ask your children to sew their names on them. Let them put them high up on the tree and take pride in their creations.
Buy – £1 (around $1.5)
2. Christmas buntings
Christmas buntings will never go out of fashion. If you don't have time to cut strips yourself, then order this handy kit today. You get almost a hundred pieces of gummed papers, which can be linked together to make pretty buntings.
Buy- £2 (around $3)
3. The knitting kit from Monty and Mabel
You would have missed the latest ad from John Lewis, only if you were visiting relative down south the last month or so. Or else you would definitely know that Monty and Mabel are penguins in vogue this year. Knit your personal penguins this year, and hang them on the tree or gift them to your children.
Buy- £25 (around $39)
4. Ask the little humans to make some buntings with coloring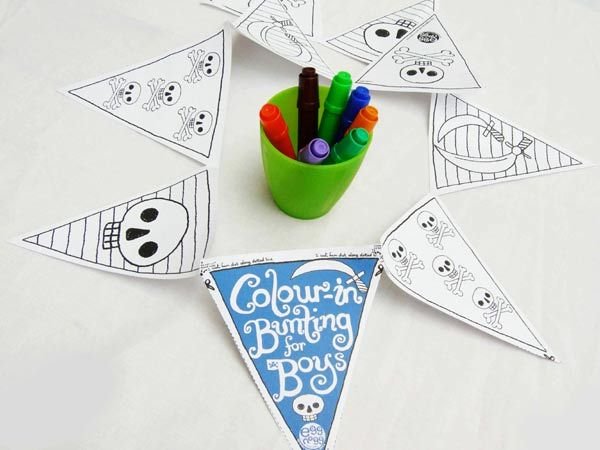 Most little kids just love spending their time coloring and scribbling. And it is the best activity for them when they cant play outside. Channel this creative energy by asking them to color buntings. Let them color to their hearts content, then cut out the shapes and string them across the room.
Buy- £3.99 (around $6)
5. The sewing kit from Clara Christmas
Order the kit from Clara and help your child make three decorations for the tree. The decorations will turn out to be dainty little things in red and white. Anything you need is there in it be it thread, buttons, beads and stuffing too.
Buy- £13.95 (around $22)
6. Make your own wreaths this year
Are you tired of buying ready-made wreaths that are not unique and look the same. Try making your own this year and give it your personalized touch. Order a make your own wreath kit and design it the way you want. Most of the time the quality is so good that it can last out for a season or two.
Buy- £21 (around $33)
7. Make your Santa Sock

The Santa sock kit is a great buy. It has clear instructions on how to make a charming Santa sock. The children will love doing this activity. They will cherish the sock every time they will put it up for Santa.
Buy- £3 (around $5)
8. Make an amazing Snow Globe this year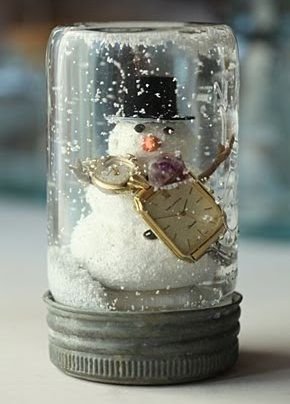 Snow Globes are everybody's favorite. The magic of the sparkling snow and the glitter effect can keep most of us entranced. Order a DIY kit for your children, and let them make one for themselves. The kit has modelling clay, glitter, and gives you ample chance to personalize. Ask your children to cut their favorite picture, and put it inside it or any other image that personifies a fond memory. Now shake the globe and make this Christmas extra special.
Buy- £18.99 (around $30)
9. Indulge in some figurine painting
This is a wonderful idea to get children involved in the festivities. Let them use their imagination, and either paint the figurines in one color or try their hand at making them intricate. They will love this fun activity and get super excited when you put their creations up on the tree.
Buy- £2 (around $3)
10. DIY Christmas Decorations
Once the children grow up, it is easy to get theme excited about Christmas. What better way, than to invite them to make their own decorations. Children as young as three can also try their hand at it. Order a kit for them and let them make their own Santa, ginger bread man and a snow man of course.
Buy- £3 (around $5)