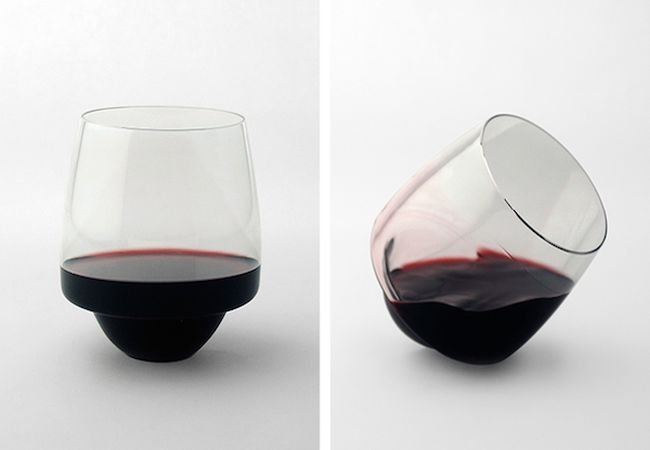 A tipsy wine glass for a tipsy friend – this in a nutshell define the ingeniously-designed Saturn Glasses created by the duo of Christopher Yamane and Matthew Johnson (from SUPER DUPER STUDIO). As one can make out from the image, the glass variety totally eschews the fragility of a base stem. Instead they exhibit a broader 'support system' that complements the ergonomic curved edges.
These unique design proposal was fueled by four years of research and refinement, and the ultimate embodiment harks back to the traditional Italian glass-blowing techniques that call for painstaking craftsmanship. To that end, the glasses were first shaped by hand and afterwards blown into their specific molds. Then the designs were cooled gradually (also known as annealing) to mitigate stresses, and finally cut and polished by hand.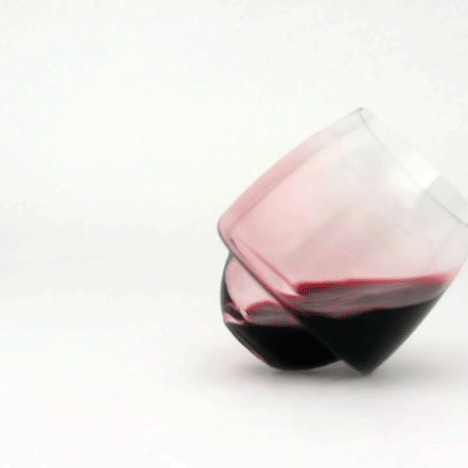 As a result of such sophisticated procedures, the end product is surprisingly light and easy to handle. More importantly, they are incredibly spill-proof – as proven by the GIF file you are being witness to. In other words, you don't have to worry so much about your glassware during those bouts of tipsiness in the impending holiday season.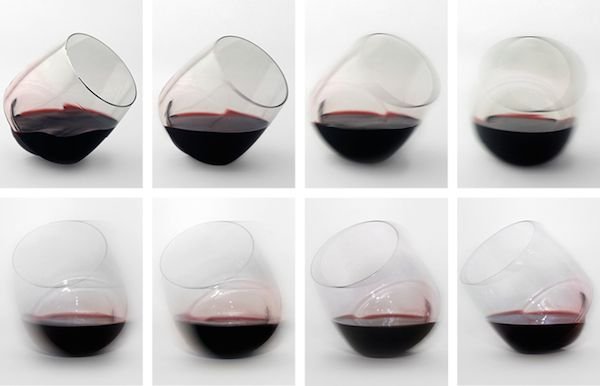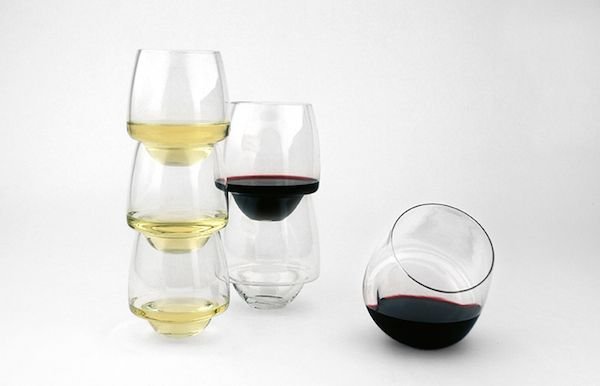 For buying the Saturn Glasses, you have to shoot an inquiry email to either one of the designers.
Source: SUPERDUPERSTUDIO