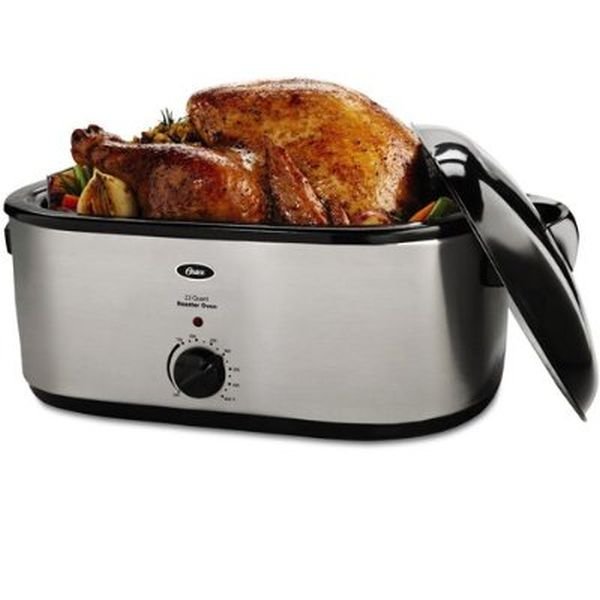 When it comes to that glazed, juicy and ravishingly roasted 'chef d'oeuvre' of the Thanksgiving Day, we can always improve upon our culinary skills. Of course, that doesn't mean that we need to experiment too much. However, as geeks we can certainly give a technology oriented twist to the traditional cooking of turkey and other meal items.  In this regard, there are fortunately a slew of high-tech kitchen gadgets that speeds up on the process. So, let us fling our mittens and relax on the couch to check out ten such advanced tools for preparing Thanksgiving Dinner.
1. CDN's wireless probe thermometer
When it is wireless, it is brilliant! Going by this time proven dictum of the technology world, CDN has launched their wireless probe thermometer that has a whopping range of 100 ft. So, even if you are gleefully slurping eggnog or playing Foosball in the living room, you can still keep an eye on the turkey's optimized temperature via the thermometer.
Price – $28.99
2. OXO 4-Cup Fat Separator
If you take a certain pleasure from watching the noxious fat being separated from the healthy, lean yet delicious gravy, then the OXO 4-Cup Fat Separator is tailored for you. Coming with its own strainer and stopper, you just have to pour the adulterated gravy into the calibrated separator. The contraption does the rest by filtering your lean gravy and also catching on the bits and pieces via the heat-resistant strainer.
Price – $14.99
3. Oster CKSTRS23 22-Quart Roaster Oven
Oven space can sometimes prove to be scarce, when it comes to those throngs of family members, relatives and friends on Thanksgiving Day. In such 'dire' circumstances, table top roasters such as the Quart Roaster Oven can come to your (and your turkey's) rescue. Moreover, the stainless steel device has convenient features like a fully removable rack and enamel-on-steel roasting pan.
Price – $58.93
4. Char-Broil's TRU-Infrared oil-less turkey fryer
If safety and eating healthy are the aphorisms you live by, then this fascinating infrared fryer would certainly tickle your fancy. This is because the cooking gadget prepares your turkey from start to finish without the use of any kind of oil. So, the bird can just as easily be cooked by its marinade or seasoned rubs on the outside.
Price – $99
5. Stainless-Steel Seasoning Injector with Marinade Needles
Since we talked about marinades in the previous entry, why not harp about those exclusive marinade injectors? The great thing about these bantam devices is that you can inject the flavor of your choice inside the turkey without any huff and puff. Yes, and that choice might also include good ole liquor or the exotic honey concoctions.
Price – $21.85
6. Slice & Serve Pie Slicer
Knives are barely sufficient for slicing and serving those sumptuous pieces of pie. However, the Slice & Serve enhances the slicing experience with its double serrated blade for easy cutting and an ergonomic handle for easy grip. And, even beyond the design, this 'smart' knife has a sliding mechanism to drop those pie pieces expertly on your plate.
Price – $12.95
7. All-Clad Tri-Play Stainless Steel Pouring Stock Pot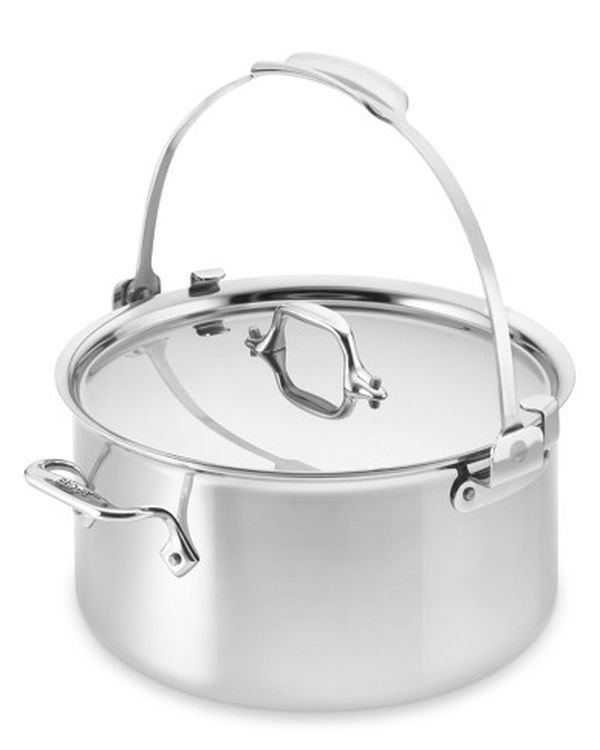 This ain't no traditional stock pot, as the contraption is made for various types of cooking methods including induction. The overall larger volume of the aluminum core also allows for fast cooking and effective browning. Moreover, the pot is furnished with a bale and helper handles to simplify the draining of liquids when preparing stocks and soup.
Price – $299.95
8. Mastrad 10-Blade Herb Scissors
One scissor is good, but then five scissors are even better. Abiding by this precept, we have the 10 Blade Herb Scissors from Mastrad. Consisting of five scissors (and hence ten blades) affixed to single component, this tool allows us to cut herbs and small vegetables at five times faster rate. Even the handle is extended to fit every hand, while their inner edges are lined with soft silicon for user's convenience.
Price – $11.95
9. Prepara Collapsible Potato Masher
Yes, it may seem to be a bit sylvan in its design. But technology is not only about high end gadgetry; it also has much to do with user convenience. And, the Prepara Collapsible Potato Masher certainly notches up on this convenience. How so? Well, instead of thoroughly cleaning up those unwieldy stand mixers and potato ricers, this handheld masher can be easily rinsed in water. Moreover its ergonomic design allows for easy storing in the utensil cabinet.
Price – $20
10. B&O Wine Set
We finish off the list with the highly elegant B&O wine set. Comprising of a slew of futuristic features, this set has three separate components. They include a wine chiller, an electric corkscrew and a wine rack. The chiller is crafted from specially insulated wall, while the electric cork screw has the ability to automatically open bottle corks. However, the masterpiece is the organic shaped and LED illuminated wine rack with a capacity for 12 bottles.
Price – NA