The age-old common sense passed down to us has always pertained to how we shouldn't bring our mobile devices inside our bathrooms. And, that is not just because of all the splashing water, but also relates to lack of feasible places to keep and operate our smartphones and tablets.
Well, Japan-based Thanko has found a solution that eschews this ergonomic predicament – and, the result is the Bath Pillow. Designed as an inflatable contrivance that can be kept inside your bathtub, the product has a front-facing extending arm that allows you to easily keep your mobile device attached to it (on a slanting waterproof case).
Moreover, the height of the Bath Pillow arm is such that it safely keeps away from the tub's water level. So, the facile usage pattern entails just attaching the mobile device to the case, while the case itself is taped to the arm with the aid of velcro. And, in case you are wondering, both the firmness and the length of the arm is adjustable, thus enhancing the ergonomic experience.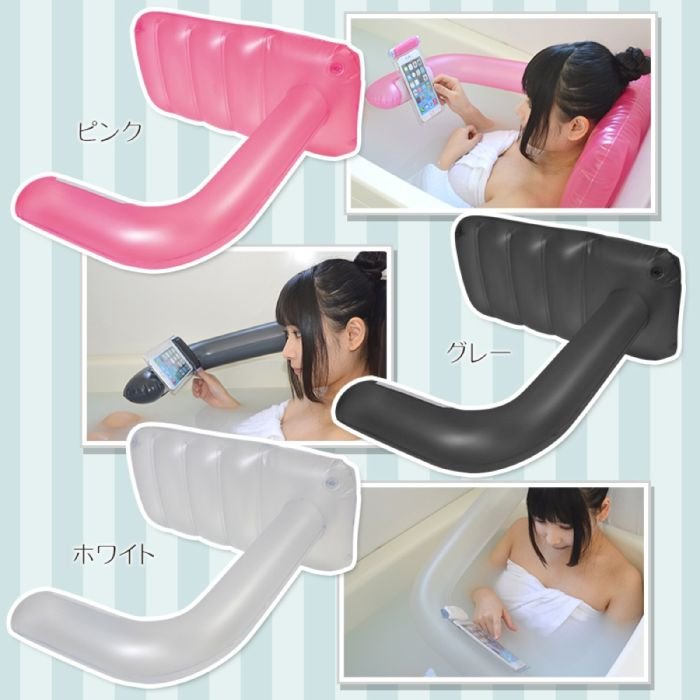 Price – ¥2,480 (around $21).
Via: AkihabaraNews