Moving is often one of the most trying times of anyone's life, but shopping for a beautiful housewarming gift doesn't have to be! There are two distinct routes that you could take when picking out a thoughtful gift: something practical or something intimate. 
If you're looking for a present that offers the best of both worlds, take a look at these five housewarming gift ideas that are sure to be a welcome addition to any new house or apartment.
1. A potted plant
Believe it or not, the best flowers are those that can stay alive for more than two weeks. Sure, bountiful bouquets are a vision to behold and gorgeous when they're first purchased, but after a week or so, the flowers begin to wilt and their beauty begins to fade. Rather than giving the new homeowners on your shopping list a handful of already-dying flowers, gift them a potted plant instead. 
No need to outfit their home with any finicky plants that require plenty of attention and peculiar care—go for a low-maintenance beauty that's as easy on the eyes as it is on their schedules.
Consider the following indoor-friendly beauties: 
Chinese Evergreen
Asparagus Fern
Phalaenopsis Orchid
Peperomia
Calathea
Peace Lily
Dieffenbachia
Philodendron
English Ivy
ZZ Plant
2. Candles
There's something so spectacular about how a fragrance can instantly bring you back to some of your fondest memories. Pecan pie and balsam fir can fill you with holiday cheer while fresh linen and roses can remind you of your childhood and springtime freedom. Candles are the easiest ways to diffuse those scents and allow all of those good memories to flood back in.
Skip the Yankee Candle and Bath and Body Works candles and opt for these small-brand candles instead:
Malin+Goetz Dark Rum Candle
Mrs. Meyer's Clean Day Scented Lavender Soy Candle
D.S. & Durga Big Sur After Rain Candle
Brooklyn Candle Studio Palo Santo Minimalist Candle
Voluspa Panjore Lychee Candle
3. Cookbook
Another great house-warming gift idea is a cookbook, particularly if their new place has a great kitchen. There's nothing more exciting than breaking in a new kitchen with all of their favorite homemade dishes. As they settle in and make the space their own, cookbooks give them some extra inspiration to try something new every day. 
Look for a cookbook with a wide range of recipes. Be imaginative—opt for something they might not choose themselves!
Check out these bestseller cookbooks. 
Asma's Indian Kitchen by Asma Khan
Oven To Table by Jan Scott
Cali'Flour Kitchen by Amy Lacey
Sababa: Fresh, Sunny Flavors from My Israeli Kitchen by Adeena Sussman 
Midnight Chicken by Ella Risbridger
4. Wine subscription box
For the homeowners who always are always hosting parties with their glasses of wine in hand, try personalized gifts that will make them (and their taste buds) happier than a monthly wine subscription box. Give the new homeowners another reason to celebrate their new address by setting her up with a wine subscription box that delivers a new bottle to their doorstep every month.
Sign them up with one of these fan-favorite wine subscription boxes:
Blue Apron Wine
Cellars Wine Club
Bright Cellars
WineSociety
Firstleaf
5. Kitchen appliances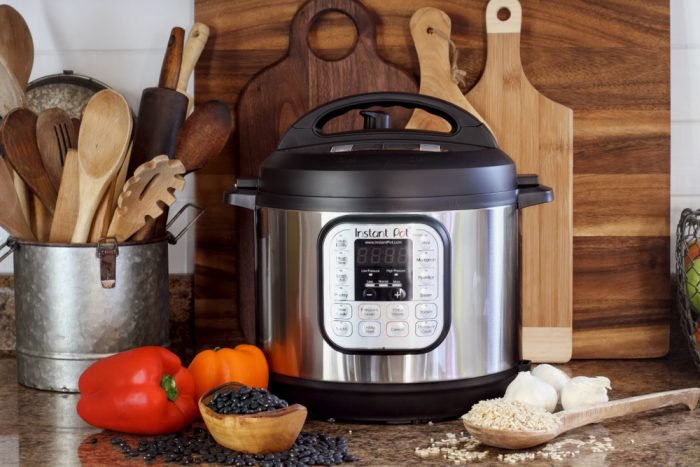 You know the saying — a chef is only as excellent as the tools they use. Okay, so maybe this isn't officially a saying, but it should be because it's absolutely true. Finding the best kitchenware available for your new homeowners can elevate their kitchen from mediocre to marvelous. Not only will they be able to cook more delicious meals, but you'll be able to take pride in the fact that your gift made those yummy eats possible! 
Not sure where to start? Check out these must-have kitchen appliances:
Instant Pot
Electric kettle
Air fryer
Stand mixer
Waffle maker
Panini press
Sous Vide
Slow cooker
Blender
Wrapping up
Whether you're looking for a more functional gift to set your favorite new homeowners up in their first home or you are on the hunt for a customized gift that will fill them with joy, these inexpensive and clever housewarming gift ideas will add style and function to their space and to their lives. 
Did we miss anything? Let us know in the comments below!