The Christmas spirit is already beginning to soar high for this year! A few days ago, we talked about Kyoto's 'Christmas Tree' made from aquariums and LED cubes. And, now we are witness to the gargantuan 9 ft tall Knitted Christmas Tree, an incredible conception that doesn't really entail an actual tree!
Ingeniously created by a group of ladies from Fenstanton United Reformed Church, the entire tree-like contrivance is actually knitted by hand and comprises of a whopping 800 knitted squares. And, yes; it also comes with all the embellishments and decorations you would normally associate with its coniferous cousin.
This includes over 200 toys, like robins, snowmen and elves; all painstakingly attached to the 'soft' branches and leaves of the Knitted Christmas Tree.
The imposing yet charming knitwear project was undertaken for the annual Christmas festival, which will take place in the church over the course of this weekend. Suffice it to say, the Knitted Christmas Tree will be the star attraction of the yearly gathering.
And lastly, beyond just the Christmas-y allure of the captivating design, there is a certain conscientious essence to the entire scope. This is because the Christmas festival will be raising funds for various institutions around Fenstanton (part of Cambridgeshire, England), including – Arthur Rank Hospice, Hinchingbrooke Hospital baby care unit and the church itself.
And, the knitted work of art will surely shine as the 'piece de resistance' of this event for drawing in the spectators from around Britain.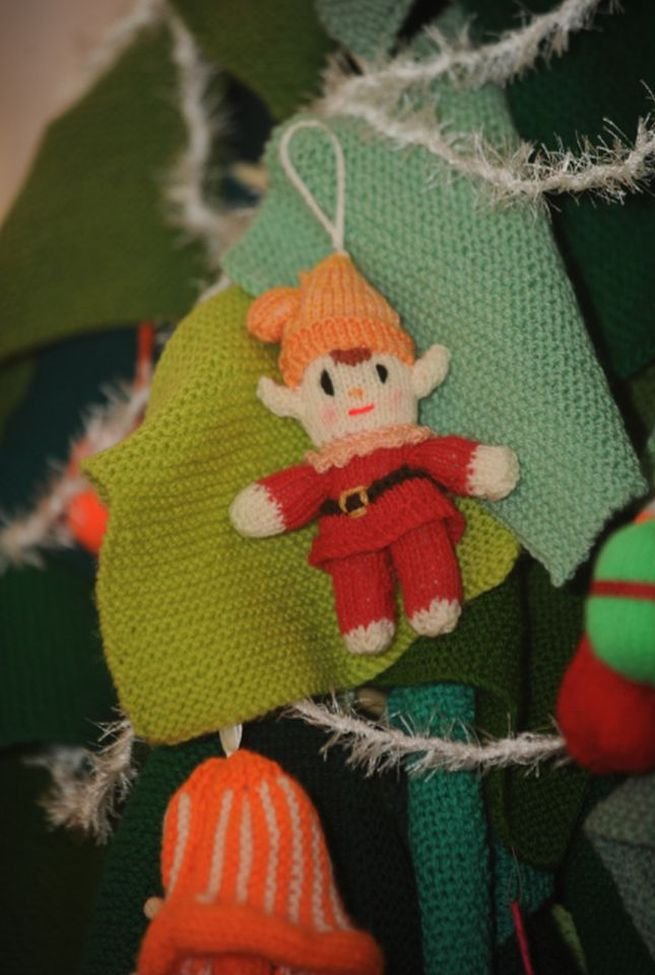 Via: Cambridge-News