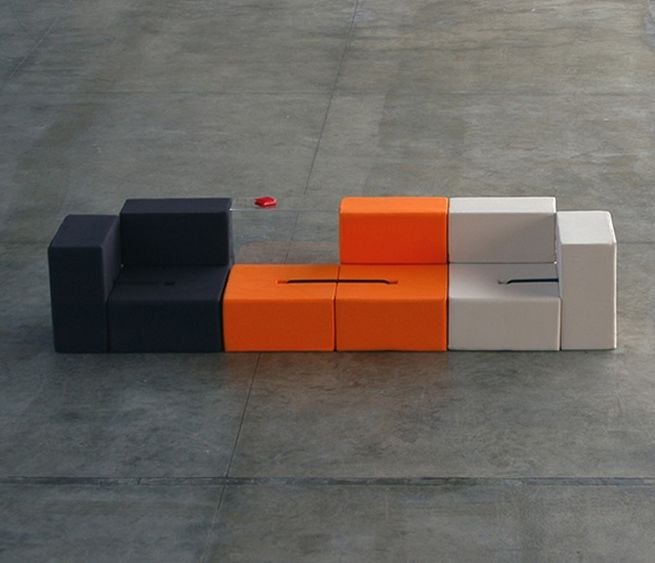 What if there was a modular furniture set-up that allowed you to be the designer? Well, that certainly sounds Utopian. But more remarkably, it is entirely possible in 'real time' with the ingeniously created Infinito system.
A collaborative effort from Spanish designer Oriol Barri and Sonia Blanco, the Infinito system is touted as an essential design that exploits the space and adapts to every need of use. In this regard, the furniture system comprises of a set of three separate flexible modules.
These geometric modular components can be personally assembled by the user in various ways, thus resulting in different types of furniture pieces. These possibilities of composition include – couch, armchair, bed and even chaise longue.
Well, designing your very own personal furniture sounds kind of difficult. But, interestingly enough, that is not at all the case with the Infinito system. The user can make use simple elastic bands to 'attach' the modules to each other.
This elementary feature not only ensures improved usability, but also accentuates upon the enhanced stability, comfort level and flexibility of usage.
Finally, the ease of the scope doesn't sacrifice the visual side of things. The geometric modules espouse vibrancy with their variant color schemes (black, orange and white), thus ultimately notching it up on the decor aesthetics of your living or drawing room.
Via: TheMag