One of the eminent research facilities at the University of Toronto, Banting and Best Centre for Innovation and Entrepreneurship has created history in terms of lighting technology. The OTI Lumionics designers/engineers inside the exalted facility have been able to create the world's very first home-usable OLED lighting fixture that takes full advantage of its 'organic' attributes. The result is Aerelight, an advanced lighting component that boasts of even better efficiency and lifetime than conventional LEDs currently available in the market.
For the uninitiated, OLED utilizes its organic compound film (comprising of dye molecules) as the electro-luminescent layer, and this film emits light with the passing of electrical current. In essence, the OLED eschews the ambit of a singular source (like in regular LEDs), which accounts for an evenly diffused ambiance emanating from the light. This is nigh perfect for illumination inside a large space or even for recessed lighting solutions. And, the best part is – OLEDs are theoretically 'permanent' in terms of their lifetimes, by virtue of their organic ambit.
To that end, the Aerelight integrates OLEDs as a part its structure, rather than using a separate bulb. This design consideration certainly alludes to future installations where OLEDs as lights are incorporated along the walls and ceilings, as opposed to specific devices. And, even beyond the advantage of such hi-tech scopes, the Aerelight boasts of touch activation and its very own wireless induction charger (for mobile devices) at the base of the fixture.
This is what Ray Kwa, one of the designers in the project, had to say –
With traditional light sources, the bulb is a distinct separate entity from the fixture. With aerelight, I wanted to create a seamless, continuous frame integrating the base, frame and light, synonymous to the OLED light source itself with emits a diffused, fluid soft light. The touch activation is a feature that not only makes the interface simple and clean but allows the user to have a more intimate interface with the product. It's also just plain cool.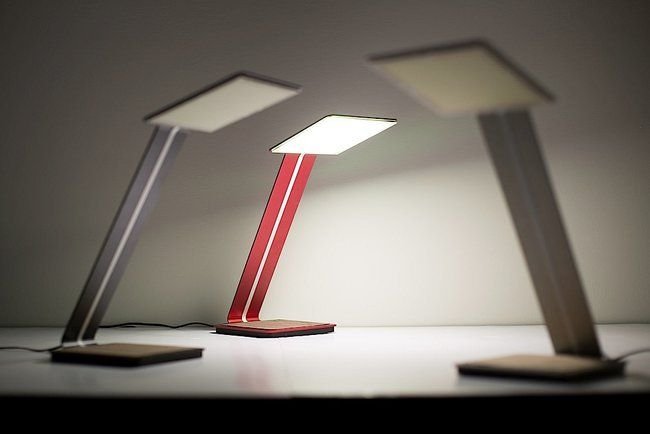 So, if you are interested in those diffused yet powerful decor ambiances inside your home, you can pre-order the finished product for $239.