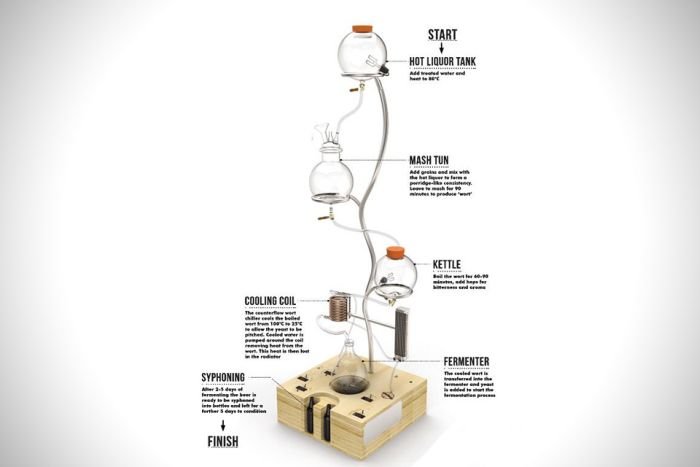 A nigh poetic contraption with diaphanous elegance – yes, the aptly named 'Beer Tree' may seem like a sculptural extension of Steampunk. But beyond its classy visuals, the device has the wondrous ability to home brew your very own ale with the aid of its assortment of dedicated components.
A brainchild of designer Freddie Paul, who crafted the Beer Tree as his final year Product Design project at the London South Bank University, the intricate mechanism impressively flaunts its variant functional systems. For example, the topmost Hot Liquor Tank can be utilized for heating the liquor and treated water to over 80 degrees Centigrade (176 degrees Fahrenheit), while its proximate yet lower Mash Tun is for the addition of grains and mix to the heated solution, which endows the fluid with a porridge-like consistency.
The lower sequentially arranged components further comprise of the Kettle, the Cooling Coil, the Fermenter and the ending Siphoning mechanism – all of which hints at a streamlined and efficient procedure for home brewing sessions. And the good part is – you can proudly make your own poison with an 'in vogue' device instead of shiftily using those embarrassing, makeshift contrivances.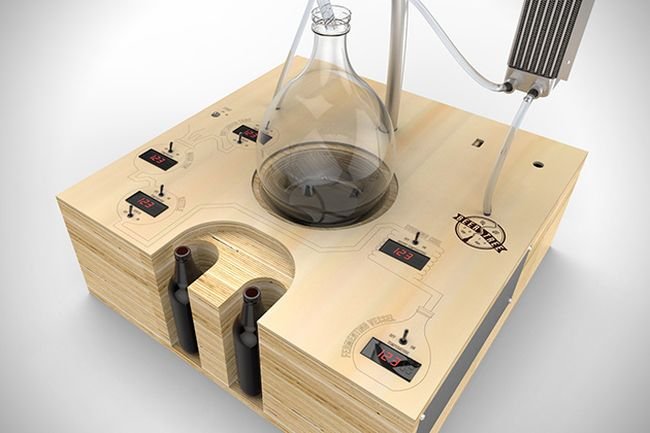 Check the video below to know more about the one-and-only Beer Tree –
Via: HiConsumption