There is no denying that hand crafted products have their own bit of charm, while technology fueled products have their own degree of efficiency. But how about a product that remarkably combines the techniques of both hand crafting and advanced technology? Well, Agustina Bottoni's 'Puntada Coffee Table' is a classic example of such a fusion of design languages.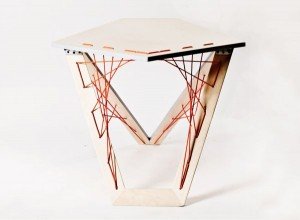 Comprising of a birch plywood structure (with lavender edges), this coffee table showcases an elaborate threading of orange strings through its numerous pierced holes on the facades. Quite fascinatingly, these threads acts as structure enhancing elements, by virtue of their arrangement based on geometric principles.
The pattern of the threading allows the whole structure to be folded, thus making the Puntada Coffee Table completely portable in usage. However, beyond the attributes of the form and bearing, there is a certain level of visual classiness that can be associated with the modernistic conception.
This aesthetic appeal is partly derived from the contrasting nature of neon orange strings and the creamy-white hue of birch plywood. The unconventionality of the scope is further exemplified by the hidden technology behind the design, which is deftly exhibited in a clear 'hand-crafted' tone.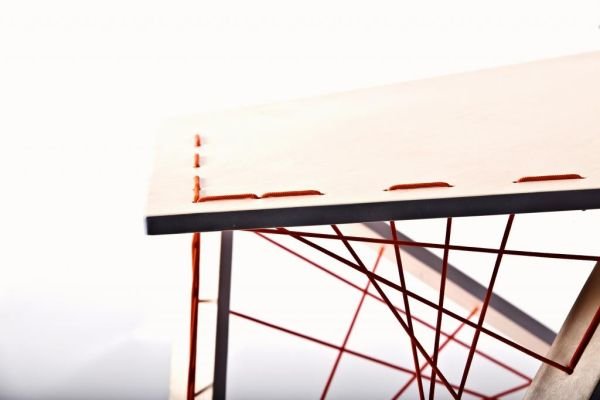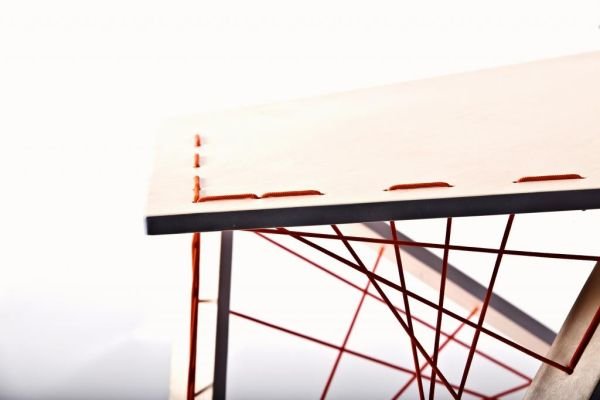 Via: AgustinaBottoni