It is certainly a rare occurrence when a conception practically serves us in a 'collective' manner, and that too in the outdoors. Well, Aquabot traverses this veil of rarity to emerge as a simple water bottle insert that delivers a pressurized flow of water anywhere under the sun. In simpler terms, it reproduces the advantages of various home-based water mechanisms like a faucet, shower and mister; all with its own essence of portability.
So, basically the Aquabot has the potential to come in handy for a multitude of outdoor activities. For example, when you need to wash off your gear while biking or you want to clean your child's face and feet while camping; the Aquabot comes to the rescue with its versatile modes of dispensing water. The 'spray' modes include three types –  shower, stream and mist; each corresponding to different cleaning functions. These modes can be further regulated by the user, by just adjusting the nozzle of the insert and then pressing the round trigger.
And finally, complementing Aquabot's practicality is the convenient usability factor of the insert design. In that regard, the conception can fit on most 63mm wide-mouth water bottles (the common bottle types like Nalgene and Camelbak come under this conventional category). Moreover, the working scope is also kept pretty simple – the user only needs to pump it a few times and voila – the insert is perfectly ready for action!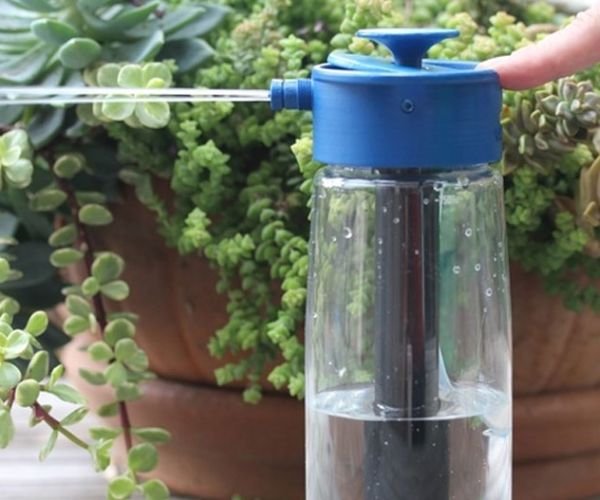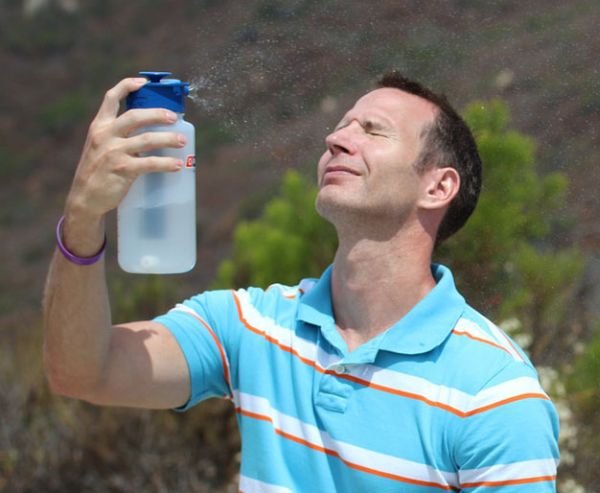 Via: DudeIWantThat