Skull motifs and Halloween do go hand in hand. So what if instead of opting for those temporary decorations you could go for a permanent 'skeletal' decor? Well, the Skull Chair (by Etsy shop chicsindesigndotcom) sates your macabre side with its gruesome credentials. And what's more – you can make a poetic statement by sitting within the 'jaws of death' by virtue of the chair's hinged design.
As one can make out from the images, the movable jaw can be opened and closed (like a dustbin lid) – which makes ample space for your butt to be perched within the seat. As since we have brought up the component of seat, the circular-like shape of the skull is actually formed by an embedded inflatable exercise ball. The cadaverous finishing is finally achieved with the use of knitted polyester thread (as opposed to printed graphics) and a metal frame – thus endowing more dreadful details to the Skull Chair.
So, you are enticed by the prospect of inviting a giant skull into your living space (remember it's almost Halloween time!), the seat is available for a price of $420. However, be warned – the product will come in its flat-packed state, and you have use your (simple) DIY skills to assemble with the help of easy instructions inside the package.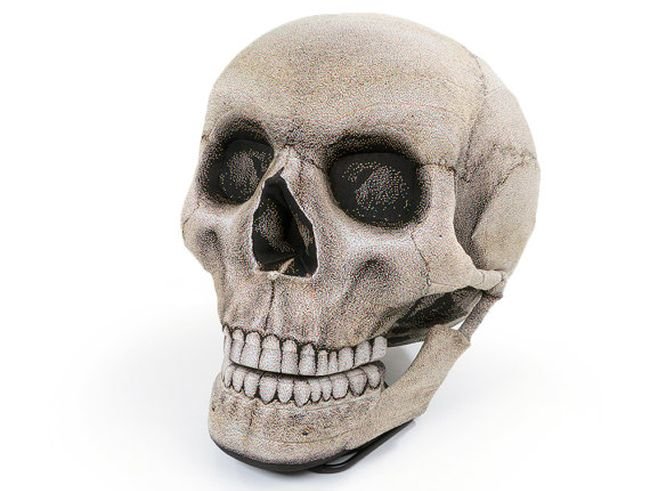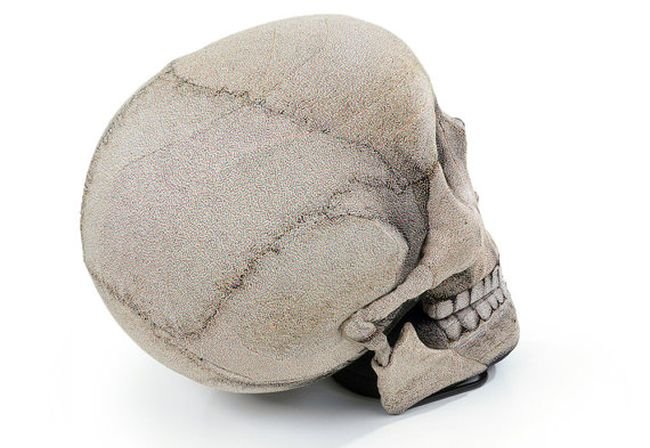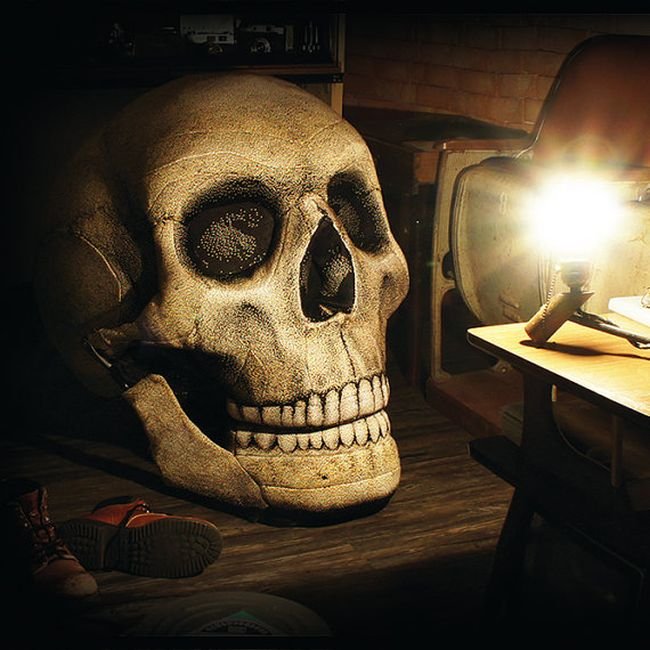 Buy (from Etsy) – $420.