We have already been witness to some incredible examples of people opting for alternative lifestyle after the disastrous recession of the American economy in 2008. And, now we are honored to add the Berzins family to the exclusive list. After the baleful economic downturn 6 years ago, the family not only lost their restaurant business but also their mortgaged house. But instead of despair, they looked forth to resourcefulness, and the inspiring result is a snugly built 168 sq ft home they constructed all by themselves with a cost of just $12,000.
Located on a small plot of land in Virginia, the entire structure was built upon a flatbed trailer. And as opposed to our notions about livable area, the interiors of this bantam home do not actually sacrifice on conventional user-oriented zones. In this regard, the tiny house boasts of a galley kitchen, a lounge-diner, two space-saving lofted bedrooms and a bathroom.
The family also makes use of the surrounding plot to grow their own crops and livestock. Such conscientious practices allude to the self-sustaining nature of many alternative habitations, which in turn 'safely' dissociates them from the commercial upheaval faced by us regular consumers.
However, more than just inspiration and low-cost living, the Berzins are actually working towards a definite goal with their low-impact lifestyle. And, that goal entails the long-held American dream of owning a bigger house for their growing family.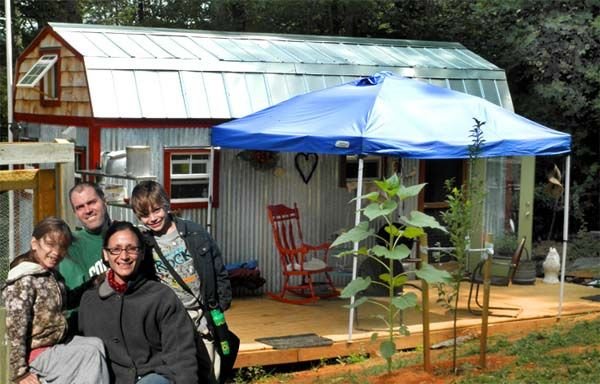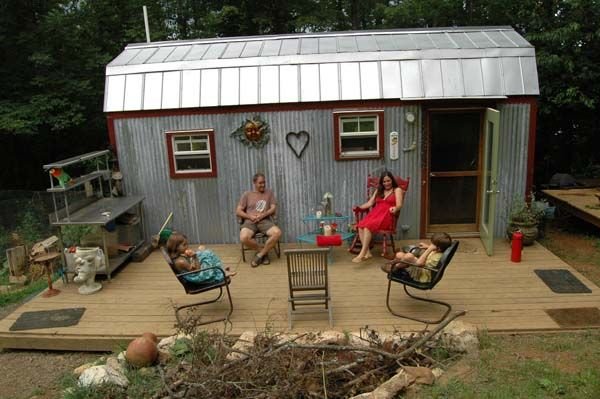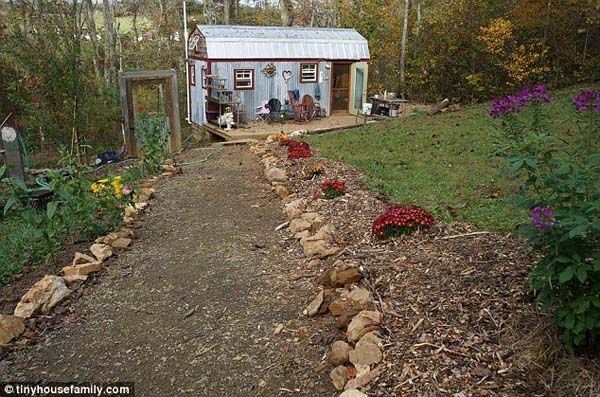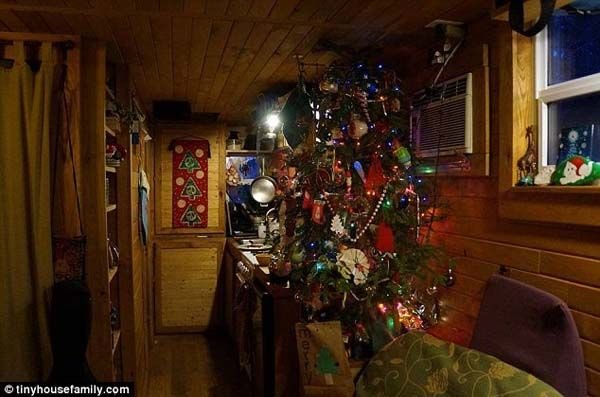 Via: ViralNova