It is not often that we come across furniture designs that bamboozle us by their sheer essence of novelty. Well, the Booleanos chest of drawers created by Joel Escalona is certainly one of those exclusive conceptions, and quite remarkably the design is inspired from mathematical algebra.
The name 'Booleanos' is derived from Boolean algebra, a variant of conventional algebra developed by Geoge Boole in 1854. In its basic interpretation, this algebraic form is based upon subsets of a given set, thus involving operations like conjunctions and disjunctions.
Likewise, the fascinating furniture piece is inspired by the elements of construction and de-construction. Utilizing such unique concepts found in various fields like geometry, art and architecture (cubism is one style that comes to our mind) this 'coalescing' of forms was achieved. The result is a modernistic specimen consisting of nigh different rectangles, each fused at their surface edges to showcase variant colors, textures and even artistic transparency.
This play of addition and subtraction was only possible because of the exquisite craftsmanship in material finishes. However, beyond the classy visual aspect, the design of Booleanos also follows the dictum of user convenience. For example, in the case of the three rectangular composed piece, each of the drawers open considerably to allow for sufficient space for storing things.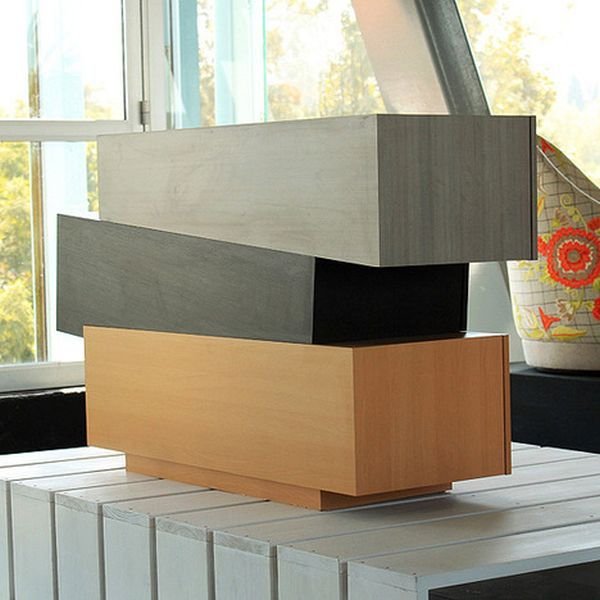 Via: Mocoloco