Our oft challenged faith is always restored when functional designs are conscientiously created from seemingly ominous contrivances. And this time around, the scale of innovation is kicked up a few notches, with an entire habitable space modified from an old prison van. A resourceful Brit by the name of Alex Saunders, has painstakingly converted this foreboding vehicle into a full fledged luxury RV!
The 42 years-old decorator and painter from Andover, Hampshire had originally bought the security vehicle with a dirt cheap price of around £3,000 ($5,000) from eBay. The van came with its usual yet sinister features of sturdy lockable cell doors and inconspicuous peep-holes. But the gloomy setting gave way to a cheerful ambiance, after the whole interior was stripped off and expertly refurbished with family-oriented furnishings.
The genial installation (that came for an additional £4,000) encompassed – bunk beds for the kids, a L-shaped sofa/bed for the adults (which also transforms into a dining area), on-board kitchen and bathroom, and some nifty amenities like heat and water supply.
Of course, Saunders's labor of love didn't come easy, with the designer toiling on most nights and weekends for 18 months to achieve the desired end result. And now our enterprising DIYer is gleefully spending his time on-board with an expected mirthful family outing that aims to beat the Easter rush of holidaying.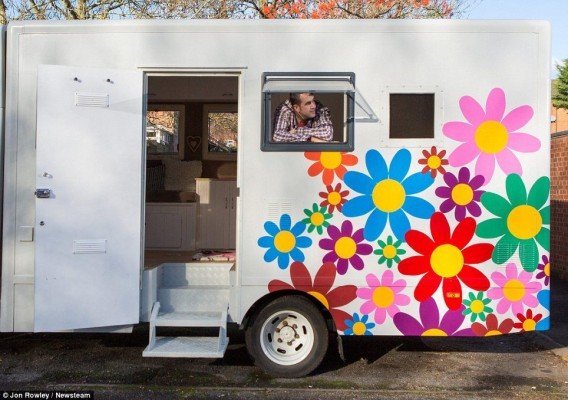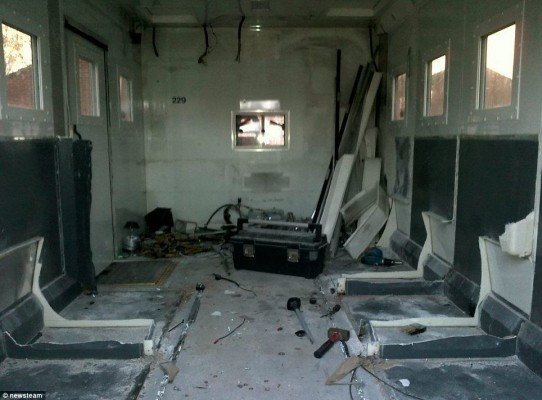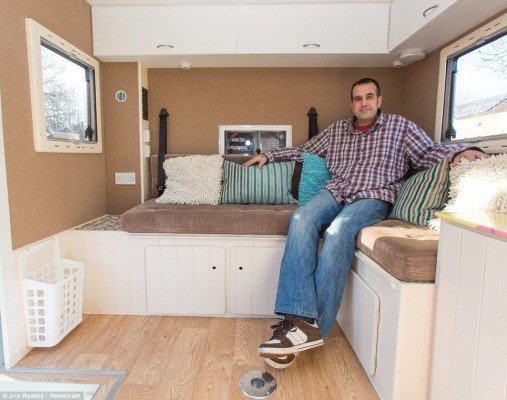 Via: DailyMail